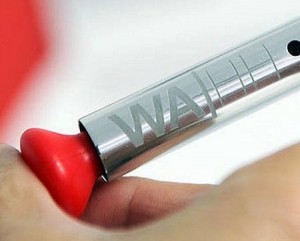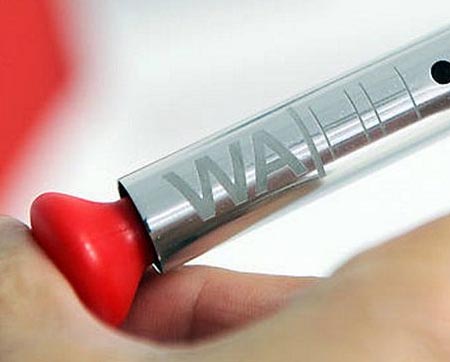 The inventor of a new spray claims that he has developed a spray that can make a person instantly drunk for a few moments:
A French American scientist has invented a new alcohol spray that instantly intoxicates the user. However, the effects are nearly as brief, wearing off in a matter of moments.

The spray, WA|HH Quantum Sensations, was created by David Edwards and was unveiled during a recent Paris exhibition.

The short-term effects are reportedly due to the 0.075 millileter dosage. In other words, it would take 1,000 sprays to equal the level of alcohol contained in one conventional drink.
Every time a new technology in drinking or drugs hits the market, there are a number of questions that arise:
How users will test on breath machines?
Will this be detectable in a blood sample?
Will it simply show as EtG or EtOH in the BrAC or blood sample indistinguishable from old fashioned consumption with a much longer pharmacodynamic effect?
How MADD and other DUI lobbies will react to this?
Will there be legislation in regards to the use of this spray?
and one last question for the DUI attorneys out there:
How long before you get a client who was wrongfully charged with a DUI after using this spray if it is true the the intoxicating effects leave nearly as soon as they come on yet the result from the chemical tests look indistinguishable from old fashioned drinking-based consumption?