As the premier DUI attorney in PA, I see it as my duty to zealously fight for the rights of all of the public and especially those accused of DUI in Pennsylvania.  As a part of my commitment to public safety, I am currently involved in a battle over
access to the DUI training materials used to trained Pennsylvania police officers:
HARRISBURG, Pa. (AP) — Pennsylvania's state open records agency was ordered Tuesday to take another look at its decision to grant access to police drunken-driving training materials to a lawyer who specializes in DUI cases.

The state Commonwealth Court told the Office of Open Records to conduct a hearing that will more fully explore whether releasing course materials from Harrisburg Area Community College used to train police officers might endanger public safety.

The open records appeals officer also was directed to examine the records in question.

Harrisburg lawyer Justin J. McShane wants to see "any and all course materials and/or books, videos, manuals pertaining to DUI training."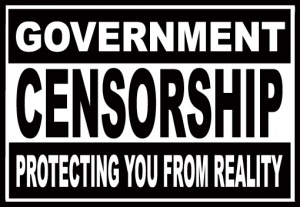 First off, the notion that granting access to these course materials would create some type of public safety hazard is absolutely ludicrous. It is fantasy. For Pennsylvania to claim that they have some sort of "super secret DUI sauce" like the secret formula to Coca Cola or something and that only they can know about it or the roads will be full of DUI drivers is as silly as it sounds.
By and large DUI is not a crime of premeditation and deliberation but rather one of an unplanned poor choice. It's not like drug dealing or complex securities fraud that requires a lot of planning.
Second, even if that were true that Pennsylvania had "the super secret sauce" and somehow or another Pennsylvania were to hold a top secret means of DUI detection and enforcement, why not share it with the other states and end the DUI epidemic in the US?
Third, if it is such a super secret, then why aren't the materials collected after they are taught to the police officers. As this curriculum has been taught for decades, there have been a lot of officers who have copies of these materials. Some have retired. Some have been fired. These are uncontrolled documents. They are not picked back up after they are distributed. They are not treated consistent with the way anyone would keep secret documents such as serializing them, controlling them, tracking them, and having those who receive them sign any sort of acknowledgement that they are sensitive or secret. Who knows where they are.  Surely, once they are distributed in class they can be copied and passed around to whomever. Well, that is except for a criminal defense attorney.
I am very familiar with the information that is included in these manuals like how to conduct and evaluate field sobriety tests, what are the symptoms of impaired driving and how administer breath tests. In fact I have more training in DUI detection and enforcement than perhaps any other active police officer and trooper in this state. None of this is new information and none of it can be used to pose a security risk.
I agree with Justice Dan Pellegrini in his dissent when he aptly wrote:
In no way can disclosure of course material related to DUI training possibly be a public safety hazard if released, so any hearing on remand would be futile.
The main motivation behind my challenge is to obtain the exact training manuals the police use for Pennsylvania DUI training so we can be sure of the exact instructions and procedures the police are trained to use. All we want to do is establish the facts so we can ask "why" when police deviate from their standard procedures to see whether or not it is legitimate. But you know what? The Right to Know Law is supposed to be set up so that no reason or explanation is requested. It seems as if I had been less than honest and had a straw person request it, there would not have been such a fight. All that is talked about by everyone is that I am a DUI specialist asking for these super secret materials. It is totally irrelevant under the law.
The public has the right to know the level of training police receive for DUI on Pennsylvania taxpayers dollars. The people have the right to know and the "establishment" is playing around with that plain and simple right.
This all leads me to ask: "What is the Government trying to hide?" BE OPEN.