Every Friday we take a look at some of the most commonly asked questions about Pennsylvania DUI so we can clear up any misconceptions and provide you with the most up-to-date and accurate information about PA  DUI laws and related topics. Today:
Dear PA DUI Attorney,

I was referred to you by another attorney and recently called and setup an appointment at The McShane Firm. After my consultation I was recommended to another lawyer in your firm. I am confident with your credentials but what about the other attorneys? Are they DUI experts as well?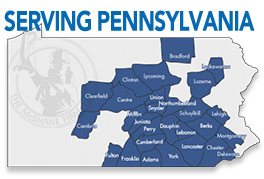 One thing I am very proud of is my reputation as the preeminent DUI attorney in PA. A reputation like this only comes through an extraordinary level of commitment, experience and knowledge. Many clients come to me through referrals and I see this as the utmost testament to my qualifications. When another lawyer refers their friend or family member to me, he or she is trusting me with someone very important. I take that bond and trust very seriously.
However, since I treat each case with dedication and the highest level of attention, I can only take on a limited number of clients at a given time. This is why I have hand-picked the best team of DUI attorneys in PA to represent The McShane Firm because I know it is my name and reputation that is at stake in each and every case.
The McShane Firm is synonymous with dedication, pride and expertise. We are always prepared well beyond what is actually required. In fact, all of the attorneys that represent our firm have gone through many rigorous DUI seminars and training sessions to keep them on top. I often highlight my own achievements in and DUI qualifications but I can safely say that Attorney Tim Barrouk, all have résumés that are unmatched in Pennsylvania. Theses attorneys represent the values and reputation of The McShane Firm and you are in well-qualified hands with any one of them.