When State Trooper Daniel Beatty stopped a swerving black Mercedes Benz down Route 28 on the July Fourth holiday weekend, he thought it would be a routine DUI stop. As he approached the car, he said the female driver was "reeking of alcohol, staggering and incoherent to the situation." Officer Beatty was surprised that the driver was Allegheny County Judge Christine Ann Ward who when asked if she had been drinking, replied, "I did — too much."
The officer asked Ward to submit to a field sobriety test, during which she fell over. The officer stopped the tests. Ward was charged with a DUI. She refused to submit to a blood test three times.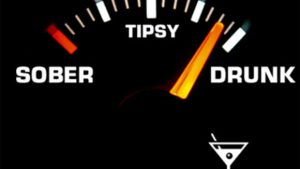 Within a week, the judge, who makes over $175,000 a year, was back on the bench. Her current term runs through 2023. She also teaches at the University of Pittsburgh.
She faced a preliminary hearing on August 10.
Interesting to note that she did not comment on why she refused the blood tests. Maybe because in her experience they can be wrong????
Read more at:
Pennsylvania Judge So Drunk She Falls Over During Traffic Stop