Pennsylvania DUI "Innocence Project"
We Fight Every PA DUI Case With the Goal of Proving Your Innocence
This week a Texan man was exonerated after serving serving 30 years for a rape and robbery he did not commit, by the use of DNA evidence through the help of  The Innocence Project. The Innocence Project is a extraordinary and important movement that has to date helped exonerate 265 people who had served an average of 13 years in prison. I am proud to be part of this movement by serving as a litigating attorney for the Pennsylvania Innocence Project. The mission of The Innocence Project: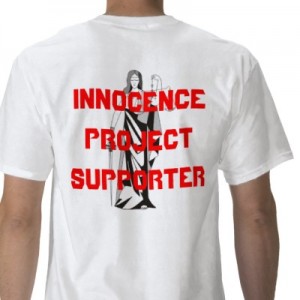 The Innocence Project's mission is nothing less than to free the staggering numbers of innocent people who remain incarcerated and to bring substantive reform to the system responsible for their unjust imprisonment.
At The McShane Firm, we fight everyday to prove the innocence of our clients.  We like to think of this firm as our own Pennsylvania DUI Innocence Project.
Unfortunately, the system is broken.  There are some crooked police officers in Pennsylvania and many more who are careless or sloppy or remain unchallenged.  The breath test machines are quirky and full of errors and are findamnetally based upon a false scientific assumption.  The forensic labs conducting the DUI blood tests are not following proper procedures and are producing inaccurate results that are frequently not forensically reliable or scientifically valid.  All of these factors and many more contribute to the growing number of innocent people in Pennsylvania who are falsely charged with a DUI.
We understand the legal impact and the financial loss that a PA DUI conviction can incur.  That is why our highly trained team of PA DUI Attorneys is ready to take a critical look at the evidence to protect your rights.  The first step to saving your future is to call 1-866-MCSHANE  and meeting with one of our lawyers for a free consultation about your Pennsylvania DUI case.