Pennsylvania DUI Law Review: Accelerated Rehabilitative Disposition (ARD)
There are a number of options available to a person accused of a DUI in PA.  One of the goals of this blog is to educate the public about their rights and the pertinent legal options under Pennsylvania DUI law.  If you are charged with a DUI in PA, it is important to know your legal options and duly important to discuss those options with a qualified Pennsylvania DUI attorney who can review your case and help chart out a course of action.  Keep in mind that while a particular option may look good on paper, certain conditions may deem such an option unsuitable in your particular DUI case.
Today we examine the Pennsylvania Accelerated Rehabilitative Disposition (ARD) program.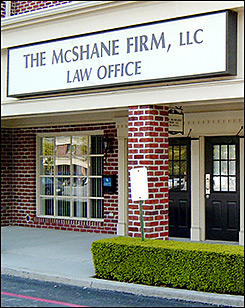 ARD is a pre-trial diversionary program (like being subject to probation) offered to first time offenders under certain conditions.  There are mandatory classes to attend and those in the ARD program are placed on ARD supervision. There may also be a lengthy license suspension for those in ARD. Many attorneys in PA push clients to opt for ARD because for them it is an easy way out so they can process a large number of cases in the least amount of time.  I, and many other lawyers, call these lawyers DUI dump-trucks because they are only concerned with volume and not with the person sitting in front of them.  At The McShane Firm we examine every case in a detailed manner and help you choose a course of action that will protect your rights in the best way possible.  Our toolbox contains all possible legal options including fighting DUI cases to trial.
Who is Eligible for ARD?
ARD is offered to first time DUI offenders in PA.  A person will be disqualified from ARD if:
There is a prior ARD disposition within the last 10 years unless it is a first offense ungraded misdemeanor which is BAC between 0.08% but less than 0.10%. (some counties opt for a longer look-back period)
The current DUI offense involved a crash that resulted death or in serious injury to someone other than the offender.
There was a passenger in the vehicle who was under 14 years old.
License Suspension in ARD
Acceptance into the ARD program and adherence to the guidelines and regulations will result in the reduction of the mandatory license suspension for a PA DUI offense if you were convicted of the charge.  The table below shows the length of the license suspension for those in the ARD program.
ARD License Suspension
BAC less than .10
none
BAC between .10 and .16
30 days
BAC over.16
60 days
Refusal
60 days
DUI w/ Accident regardless of who is at fault
60 days
Under the age of 21
90 days
Controlled Substance
60 days
As you can see, ARD is not a "free pass."  There are penalties and consequences involved that need to be weighed and examined thoroughly.
Who should not opt for ARD
Many DUI lawyers will tell you to just take the ARD program as the easy way out. While ARD may be the best option for some, it may be in your best interest to fight the charges especially if:
You are charged with a higher tier DUI (BAC over .10)
You hold a professional certificate
You hold a Pennsylvania CDL license
You are in the military
You have a special security status
You are a person whose job requires bonding
You are a person whose job requires insurance
You have a case that can be won in court
You have a job or want a job that will review your driving history
Your particular facts and the conditions required make ARD an unacceptable intrusion into your life
A specialist DUI attorney can examine the circumstances of your case and help you determine the best course of action. The PA DUI Attorneys at The McShane Firm offer a free detailed initial consultation to explain the details of the charges against you and what you can expect. Please call 1-866-MCSHANE for more details.
ARD and Commercial Driver's License Holders and Others
An ARD disposition may affect your career if you are a Pennsylvania CDL license holder, serve in the military or hold a professional license.
Pennsylvania CDL Truck Driver and ARD: An ARD disposition is not a realistic option for CDL license holders because it will not reduce the license suspension for their CDL license. Many attorneys who claim to be expert Pennsylvania DUI Lawyers advise CDL drivers to opt for the ARD program, so beware. This is bad advice; malpractice if you ask me. The only way to avoid a CDL suspension is to fight the case and get a "not guilty" verdict, obtain a non-DUI disposition or get the charges dropped.
Military A pending charge or any continuing condition of a sentence or even a no admission pre-trial diversionary program (ARD) in contemplation of dismissal prohibits induction into military service.  If you are active duty pending orders for deployment, you will be deemed un-deployable because you will not pass SRPs.  Besides loss of pension or health care benefits upon discharge, the reduction in rank or discharge can involve huge financial consequences.
Licensed Pilots Pilots charged with a DUI offense while operating a motor vehicle face legal obligations with the FAA in addition to the potential risks under the laws of the state in which the DUI occurred. Unfortunately, many of them never realize these potential obligations exist and they end up failing to meet the mandatory reporting requirements.  Failure to honor these obligations can result in suspension, revocation, or denial of an airman certificate or a medical certificate. Interestingly, depending on the specific circumstances of any given case, this punishment can be worse than what would have happened to the pilot had he or she simply made the required disclosure in the first place. Remember, the FAA does not care if you were unaware of the reporting and disclosure obligations and will punish your failure to abide by your responsibilities.
Doctors, Nurses, Lawyers, Teachers and other licensed professionals: Depending on your disciplinary record, the type of charge and other factors, an ARD disposition may trigger inquiry and may be even sanctions from your governing disciplinary board.  People who have invested many years into their professional careers should be concerned about how a DUI can affect them and should seek the help of a qualified DUI attorney.
As you can see there are many factors that need to be taken into consideration before electing for the Pennsylvania ARD program.  A specialist PA DUI attorney can help you weight all of these factors and help you make an educated decision as to whether or not this program is in your best interests.  Please call 1-866-MCSHANE if you have any questions about the Pennsylvania ARD program.