Every Friday we take a look at some of the most commonly asked questions about Pennsylvania DUI so we can clear up any misconceptions and provide you with the most up-to-date and accurate information about Pennsylvania DUI laws and related topics. Today:
Dear Pennsylvania DUI Lawyer,

What are the best defenses you use to win DUI trials?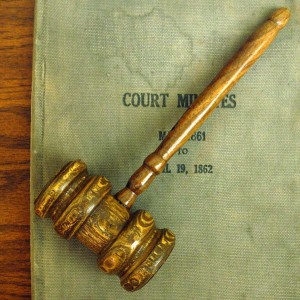 I get this question a lot and I think this stems from some common misconceptions about how the legal system works.  As a leading DUI Lawyer in Pennsylvania and head of the premier DUI firm in the state, my office has represented thousand of cases and taken many of them to trial.  In my experience, unlike in the movies, there are no gimmicks or tricks that you can use in the courtroom.  The fact of the matter is, knowledge of Pennsylvania DUI laws, procedures, equipment and forensic science is the key to success in the courtroom.
It is my job as a Pennsylvania DUI Lawyer to present the best defense which is a well prepared case based on the truth and based upon science.  All of the DUI Lawyers at Pennsylvania's premier DUI Law Firm- The McShane Firm are thoroughly trained in how to challenge the Government's accusation against you.  We don't use "smoke and mirrors" or "hide the ball".  We use the truth.  We are all highly trained on the Standardized Field Sobriety Tests (DUI road tests).  We know the ins and outs of all of the breath machines the police use to test for DUI.  We spend countless hours studying DUI case law to gain a better understanding of the law.  Most importantly, we are all highly trained in forensic science and know how to use that knowledge to fight your case.
My advice is to stop looking for the magic wand and start looking for the best DUI lawyer in Pennsylvania.  I proposed a number of questions you can ask to help you determine who the very best DUI attorney is in How to Find a Pennsylvania DUI Lawyer: What is a Pennsylvania DUI Lawyer?
Sorry folks, no smoke and mirrors here.  The only thing that works is presenting a truthful defense based on science and the evidence.
If you are in Harrisburg, York or anywhere in central Pennsylvania and need an experienced Pennsylvania DUI Lawyer, please call 1-866-MCSHANE
If you would like to ask a question, please submit it via the contact us link.