Recently, it was found that incorrectly calibrated and faulty DUI breath testing machines could effect thousands of DUI cases in Philadelphia.  I was recently interviewed about the DUI breath test problem in Philadelphia by The Inquirer (philly.com).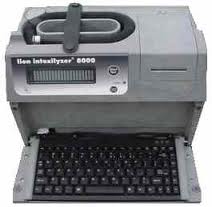 As a PA DUI attorney someone who has studied breath testing thoroughly, I have found that the Philadelphia issue is not an isolated incident, it is evidence of a culture of ignorance, carelessness and a lack of oversight.
For example, there was a period of time where a police department in Lancaster was using simulator solution that was beyond its expiration date effecting all tests given for grater than six months last year. We have found individual issues with acceptance criteria and calibration of tests.
The problem is truly systematic. That is not hyperbole. It stems from the fact that Pennsylvania is the least-regulated state in terms of the verification of BAC and BrAC data in the country. The data is not readily available for inspection by anyone. Sometimes, it takes defense lawyers to go into court and get an order of court after a hearing. Sometimes it is ordered to be turned over. Sometimes it is not. It is a sad state of affairs.
If you are doing good quality and valid testing, then why hide the data? Why not show it off?
Other states are more enlightened. They put the data online so every one can see and everyone can double check.
But access to the data and the lack of oversight is just the tip of the iceberg.
Here in Pennsylvania, there is no central purchasing of breath testing equipment. Each jurisdiction and each police department and each police officer can decide what type of breath test device to use.  There is no central system to verify that the machines after purchase actually work as designed before they are deployed. There is no regular method of preventive maintenance. Routine maintenance is not performed and there is no regulation authority to take careless departments to task.  Officers are left to regulate and calibrate the machines on there own without the proper amount of training needed. There is no formal instruction in correlation coefficients or other basic issues of metrology (the science of measurement).
This problem is not unique to one department or one machine.  I have seen faulty machines in police departments all across Pennsylvania.  This is one of the reasons that every one of the DUI attorneys at The McShane Firm has extensive knowledge of breath testing and has the experience to cross-examine and challenge the results of faulty machines.
If you have any questions on breath testing or DUI in PA, please call 1-866-MCSHANE to speak with a qualified Pennsylvania DUI lawyer.