State officials seem to come up with some bizarre ways of combating the DUI problem. The problem with these home-grown solutions is they are not scientifically valid and often times are based on farce and conjecture.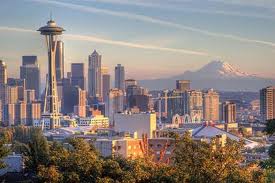 Take for example what's going on in Washington. The State Liquor Control Board there makes an annual list of the bars where DUI suspects say they had their last drink. Police then use that "data" to find patterns. The problem is, sometimes people lie. Some are too drunk to remember correctly, and many more refuse to answer the question. What police end up with is a list that has no valid meaning.
Big brother is watching you
From that they wish to find patterns:
"If we were to see a place was on the list multiple we might look at any potential patterns, say if they always had a problem Thursday nights we would work with them to try and identify what caused that pattern," State Liquor Control Board spokeswoman Anne Radford said, discussing several potential follow-up options.
Do you really think that drunk drivers follow structured patterns?
I really wish law enforcement would stop the silly games and focus their efforts on methods that are scientifically valid and socially reasonable.