Some people think that they can get out of a DUI by opting for an ARD.  But it's not that easy.
First of all, a DUI is a criminal charge.  Therefore, matters will not be taken lightly.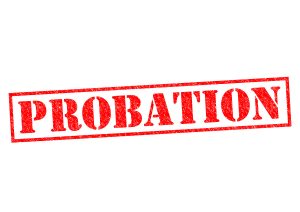 The Pennsylvania Accelerated Rehabilitative Disposition program or ARD is a pre-trial diversionary program (like being subject to probation) offered to first time offenders under certain conditions. You will be under 6-12 month probation under ARD supervision.  You will attend mandatory Highway Safety classes. You will lose your license for some time.  The ARD program cost to you is $1,500 to $2,000.
The person will not be eligible for ARD if he or she:
has a prior criminal conviction

was involved in a crash that resulted in serious injury or death

was carrying a minor under the age of 14 at the time of arrest

does not have insurance
Under the ARD program, the mandatory license suspension depends on the Blood Alcohol Concentration.
No suspension for BAC less than .10

30 day for BAC between .10 and .16
60 day for BAC over .16 or or drugs or possibly for a refusal
At the completion of the ARD probation, you can petition the court to dismiss and expunge the charges. If granted, then your arrest information should be destroyed and charges dismissed. But if you get another DUI, you will be treated as a repeat offender.
While this may seem appealing to some, in reality it may be a very bad option.  For example, for CDL truck driver taking an ARD will not save them from a suspension of their trucking license.  Similarly, if you hold a professional license as a doctor, pilot, lawyer, school teacher or nurse, you may still be subject to penalties by your regulatory bodies.
Many DUI lawyers will tell you to just take the ARD program as the easy way out.  The Attorneys at The McShane Firm will evaluate your case to determine if an ARD is the right option for you. Please call 1-866-MCSHANE for more details.