Ron Moore is one of the finest lawyers you will find on the planet.  He knows the science and knows how to use it to defend his clients.  Anyone charged with a DUI in Orange County, California should contact him.
He recently wrote a chapter for the book Defending DUI Vehicular Homicide Cases. In it he added the following dedication: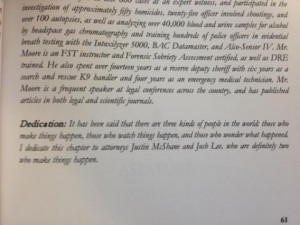 Thanks for the recognition Ron. I know you will continue with me in our fight to make science and the truth "happen"!