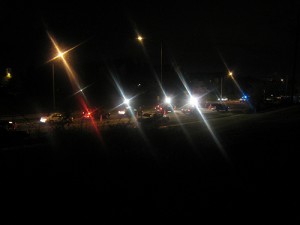 Thanksgiving is one of the busiest times of the year on Pennsylvania's roadways.  As always, you can expect local and state police to setup DUI checkpoints.  As we have in the past.  We will be sharing any Pennsylvania DUI checkpoint information on this blog.
Many good citizens of Pennsylvania see these checkpoints as unwanted and unwarranted intrusion into their lives by the government.  Some would rather avoid the potential traffic jams while those who may be intoxicated may see this information and decide not to get behind the wheel.
If you come across any DUI checkpoints please post the information in the comments below. Remember to include the location, date and time to help others. If you do run into a DUI checkpoint please follow our guide to protect you from a false DUI arrest.
Remember to share this page with your friends on Facebook, Twitter, etc. using the easy bookmarks below.
You can also subscribe to our PA DUI checkpoint notifications and receive alerts as soon as they are posted:
[display-posts tag="thanksgiving-dui-checkpoints-pa"]