Every year countless lives are devastated by DUI. When most of us think about the victims of DUI, we usually think about those killed or injured in drunk driving accidents. Beyond the tragedy suffered by them lies another group of people who also deserve our compassion and attention, yet they are totally forgotten.
The Forgotten Victims of DUI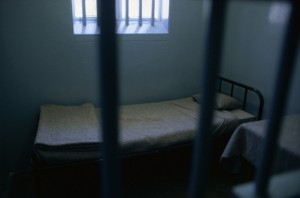 There is a growing number of people who's lives have been shattered by false DUI convictions. These are innocent people like you and I whose only crime is being in the wrong place at the wrong time, and meeting an untrained police officer or under-skilled technician. Under Pennsylvania DUI Laws, even one false conviction can potentially lead to jail time, heavy fines, and driving license suspension.
Imagine for a moment not being able to drive. For many of us it is a privilege we take for granted. Many people who have been falsely convicted of a PA DUI face the danger of losing their current jobs based on the fact that they make not be able to get to work easily or complete duties that require them to travel. Not only will a false DUI effect their current job but it will also make it harder for them to find work in the future. Anytime an employer runs a criminal background check, they will see the DUI conviction and may filter out this unfortunate victim based on the stigma attached to DUI.
The forgotten victims of DUI will also face higher car insurance, and will not be able to rent a car.
The Sources of False DUI Convictions in PA
There are many sources of error that can lead to a false DUI conviction. Many times, police officers make mistakes and sometimes corrupt police officers purposely falsify evidence. Then there is the problem of incorrectly calibrated breath machines and even when properly maintained, these breath machine are not accurate and mistake many common substances for alcohol. Even blood tests run on the most advanced equipment can become contaminated from mishandling and the results can be manipulated by lab technicians. If left unchallenged, these errors can lead to false convictions and turn an innocent person into a victim of DUI.
This is why we fight. We fight to protect you from false DUI conviction and a lifetime of shame and hardship. Don't become another statistic. Call 1-866-MCSHANE to get the best DUI defense in PA and protect your rights.