The Pennsylvania Supreme Court fiddles while Centre County burns
A political opinion piece by Justin J. McShane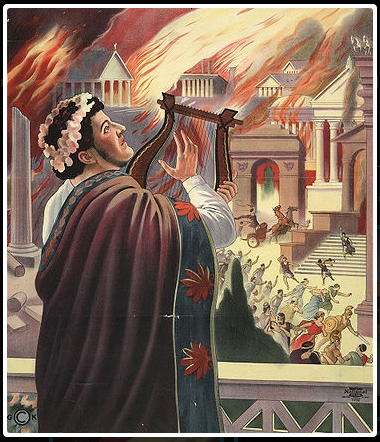 The honor and the integrity of the Pennsylvania judiciary has perhaps rightly been called into question with the Cash for Kids scandal (2008), Joan Orie Melvin (2012), Seamus P. McCaffery (2014), and the Philadelphia traffic court scandal and federal prosecutions (2014), just to name a few in our immediate past history.
What do people in high positions always say? "If I had only known, I would have done something about it. I did not know."
Well, now with this post, I am here to tell you all about it.
So that old refrain ("If I had only known, I would have done something about it. I did not know.") cannot be used when the situation in Centre County gathers more traction in the press and questions are asked about why something was not done any sooner.
I have personally complained to the Office of Disciplinary Counsel (ODC) and to the Judicial Conduct Board (JBC) about these matters. I have found them to be wholly impotent in handling this situation. And it is out of control.
In re: Magisterial District Judge Mark A. Bruno, case number 84 MM 2013, the Supreme Court of Pennsylvania bitterly defended its concurrent power to supervise and manage (in a manner that is not disciplinary in nature) the Unified Judicial System independent from the Judicial Conduct Board and the Court of Judicial Discipline notwithstanding the provisions of the Pennsylvania Constitution otherwise (Pa. Const. art. V, §§ 10(a), 18).
So now it is time for the Pennsylvania Supreme Court to wake up and exercise that power that it carved out in the Bruno case.
Immediate action is not simply prudent, but is demanded.
Here is but a sampling of the bigger issues that are well-known and well-covered in the media:
There is a sitting Judge of the Common Pleas in Centre County, Judge Bradley P. Lunsford, who has texted members of the District Attorney's Office hundreds upon hundreds of times.
Judge Lunsford's own Court Reporter in her sworn affidavit (begins on page 73), which is part of a larger Petition for Relief which can be read here 147 MDA 2015 Application for Relief, states that Judge Lundsford was receiving text messages during a jury trial from the elected DA about that very trial as the trial was going on!
This is not an isolated incident as our office has lodged formal complaints to the ODC and the JCB with documented cell phone records and documented text messages between members of the DA's office and Judge Bradley P. Lunsford during a bench trial of one of our clients.
A sitting elected District Attorney, who according to a sworn affidavit from one of her former employees, has forged the signature of a sitting court of Common Pleas Judge, Judge Pamela A. Ruest, on a court order and had that forged and false court order filed with the Prothonotary's Office. Beyond the affidavit from an eyewitness of the forgery, according to the press reports, Judge Ruest denied ever signing that order. Here is that affidavit as well: SPM Forgery Affidavit
Another sitting court of Common Pleas Judge, Judge Jonathan D. Grine, who when caught similarly sending and receiving many, many, many text messages and phone calls with members of the District Attorney's Office sued the County and attorneys because they had the records and in an act of total and complete open defiance of the First Amendment in a judicial bullying tactic to try to stop any public examination of his conduct.
Judge Grine was able to have his multi-page emergency injunction docketed, distributed to a Senior Judge, Senior Judge Brown of the same Court of Common Pleas, have it signed and filed in under 2 minutes. On a good day, it would physically take well over 9 minutes at the very least to simply walk between buildings and to the various offices.
It is time for direct action.
It is time for the Pennsylvania Supreme Court to take direct action.
With the ODC and the JBC not taking immediate and swift action, and with the documented offenses growing by the week, the only hope that we all have of avoiding yet another black pall on the Pennsylvania judiciary is the direct involvement and immediate action of the Pennsylvania Supreme Court.
Sitting and waiting is no longer a viable option. Letting the ODC and JBC take their time in the investigation will very likely result in further transgressions or at the very least call upon more people to question the very institution of the judiciary in Centre County.
Will the Pennsylvania Supreme Court continue to fiddle while Centre County burns?