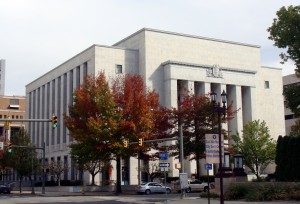 When you've been accused of a DUI, you must contact an attorney immediately. Amid the importance of collecting critical time-sensitive evidence that can strengthen your defense, you need representation right from the start. Here's one of 10 Reasons why you must contact an attorney immediately after being arrested.
Previously in this series we covered:
The first step in the DUI process is the Preliminary Hearing. This is where the accusations against you is first presented to the Magisterial District Judge in an adversarial process.  The purpose of a preliminary hearing is to protect individuals against wrongful detention and prosecution.  The Commonwealth of Pennsylvania has to technically prove a prima facie case meaning that more than likely there was a crime, in this case a DUI, and that you are the one who committed it. They have to have enough evidence to link the person accused with this crime.
While the "burden of proof " – the amount of evidence the government needs to show to move forward – is lower than the amount of proof needed to convict you, there is still a possibility that the charges against you can be lowered or even dismissed at this phase.
There are many advantages of having a lawyer at the preliminary hearing. I would even say it is vital. but if you chose the wrong attorney to represent you at the preliminary hearing, then you have not only jeopardized your case, but you likely have wasted a lot of money. If you have a skilled, experienced and knowledgeable attorney, it is almost always the right decision to make the government prove its case at the preliminary hearing. It is a chance to get a look at the evidence and is an opportunity to get the officer's testimony on record. Also if there is a weakness in the evidence, the case may be dismissed at this point.
Fortunately, the attorneys at The McShane Firm are all well trained and know how to handle preliminary hearings and trials and get results.  The preliminary hearing is also opportunity to engage the prosecution and see if they will offer a favorable deal.
If you or a loved one has been arrested for a DUI or criminal offense, please give us a call at 1-866-MCSHANE for a free case consultation.