The criminal justice system is not infallible. Actually far from it.  Innocent people do go to prison as a result of perjury, faulty eyewitness identification and prosecutorial misconduct. It is the ultimate miscarriage of justice — the taking away of the freedom of a factually innocent person while also allowing the guilty person to remain free.
A handful of exceptional non-profit legal organizations, are determined to exonerate wrongly convicted people through the use of DNA testing and to reform the criminal justice system to prevent future injustice. Since 1989, The Innocence Project has employed DNA testing to exonerate 342 people, including 17 who served time on death row.
In this 6 part blog series, we will explore in depth each of the following causes of wrongful convictions:
Incentivized Informants a.k.a. Snitches
Inadequate Defense a.k.a. Bad Lawyering
Improper Forensic Science
Police and Prosecutorial Misconduct
False Confessions
Eyewitness Misidentification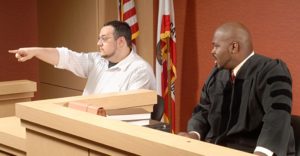 Cause Number 1: Snitch Testimony
In 15% of convictions later overturned using DNA evidence, the defendant was proclaimed guilty because an informant testified against them. In the absence of forensic evidence, many times a snitch's testimony is the only central evidence sending the innocent person to prison.
Snitches often have incentives to lie on the stand in order to escape prosecution themselves or receive shorter sentences.  Due to the biased nature of informant testimony, judges and juries can be mislead especially when such incentives are not disclosed.
Take the case of Randall Dale Adams who was sentenced to death in 1977 for the murder of a police officer during a traffic stop in Dallas. Who was the snitch who testified against Adams?  It was the actual killer who received immunity from prosecution in exchange for testifying. Thirteen years later, Adams was exonerated by the killer's recantation.
Stay tuned for part 2 in Causes of Wrongful Convictions…
Read more at http://www.innocenceproject.org/causes/incentivized-informants/