Billions of dollars are spent by local, state and federal governments to educate us on the problems with drunk driving.
They call it a WAR. A war against drunk driving. Is it really a war against drunk driving OR is it a war against the truth?
We have all seen these ads and they are effective and they mean well, but we need to take a minute and stop and think about what these campaigns really do…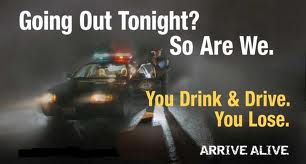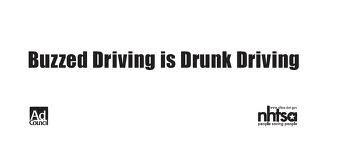 The McShane Firm, LLC does not stand in defiance of DUI laws. They are important laws. They are laws that protect our families and yours. However, what is happening with these billions of dollars and the funding of these programs is the inappropriate wide-scale tainting of the Jury pool.
The simple truth is that NONE OF BILLBOARDS ABOVE TELL THE TRUTH ABOUT THE LAW OF DUI IN PENNSYLVANIA.
If a Judge instructs a Jury that "Drink.Drive.Go To Jail" or "Buzzed Driving is Drunk Driving" that Court will have committed reversible error and a new trial will be granted. A District Attorney cannot make those types of arguments.
Instead the law states and a Jury will be instructed that:
Under Pennsylvania law, the Defendant is only the accused. The Defendant has and enjoys the Presumption of Innocence. The Commonwealth always and at all times has the duty to prove each and every element of the crime charged beyond a reasonable doubt. One of the essential elements of a DUI charges and what the Commonwealth of Pennsylvania must prove beyond a reasonable doubt to a 3802(a)(1) charge (incapable of safe driving) is that the Defendant is "incapable of safe driving". The phrase "incapable of safe driving" has a precise legal meaning. "Incapable of safe driving" does not mean that one need be drunk beyond all control, but rather "incapable of safe driving" means and requires proof of substantial impairment to such a degree that the operator cannot control and provide for the essential acts (not the optional acts) necessary for the safe operation of the vehicle at the time of driving.
If we want to be fair and truly examine the law as stated above, the unavoidable conclusion that we organically arrive at is there is a multi-billion dollar concerted effort to inaccurately educate potential Jurors and bias them (through no fault of their own) as to something contrary to what the law clearly states by bombarding them with a multi-billion dollar multi-media blitz.
This is not fair.
We at the McShane Firm, LLC combat this through educating the Jury as to what exactly the law is. We do this successfully for our clients and would be honored if you trusted us to do our best for you too.