Over the past couple of years, there has been a huge boom in the popularity of Social Networking Sites like Facebook, MySpace, and Twitter. These sites have become part of our daily lives and thus many people have become careless in the use of these sites. Take this warning seriously: If you are accused of a Pennsylvania DUI, be very careful about your social media sites- especially your pictures. If you were charged with a DUI in Harrisburg, would you rent out a billboard near the Harrisburg Courthouse with a picture of you drinking at a party? That would be stupid, right? Because the judge, the jurors, the prosecution and probation and parole officers could all see that, right? Well it's the same thing with social media.

I once represented a young Shippensburg college student who had a very active MySpace site. She was under the age of 21 and was accused of a DUI. We fought the charges and took the case to trial. Because the trial was over multiple days, a particular juror (even though the jurors were clearly instructed not to do so) got on the Internet and Googled the accused's name and discovered this MySpace page. On the page were various pictures of this under 21 year old young lady engaging in what appeared to be a drinking party. Obviously, this soured the juror's opinion of the defendant, not based upon the facts of the case but rather based upon images the defendant posted on MySpace. The images were public for everyone to see. We became aware of this because another juror knew it was improper to do a Google search for information outside of the record and what was presented in Court and had the courage to report this. It resulted in a mistrial. It was an important lesson learned by us and our firm about the need to be aware of the implications of social networking.
Therefore, it is a common practice by our firm to always send out a notice at the beginning of a case to the people who trust us to handle their Pennsylvania DUI to be aware and accordingly adjust their social networking sites and remove any images or information that could harm them later on. This admonition not on goes with people who are accused of a DUI but also people who are on probation or parole after a conviction of a DUI. Probation and parole officers have been known to scour the internet to determine whether or not an individual is compliant with the terms and conditions of probation and parole. I have had the unlucky circumstance of representing Pennsylvania citizens who had been charged based upon information that probation and parole officers were able to glean off of blog posts, images, and status updates on these social networking sites. Again anything you think can be used against you should not be there for the world to see.
Below is what we have in every single one of our contracts:
VERY IMPORTANT WARNING
We live in the day and age of the computer and the internet. As social networking on the internet becomes more and more popular (we even participate in these sites), the Government is not far behind. Believe it or not, AG's, AUSA's, DA's, Judges and Probation and Parole Officers and ARD administrators are people too and some, if not most of them, have some form of internet savvy/experience and may very well have access to or participate themselves in social networking websites. Please be aware that information posted in MySpace, Facebook, etc. is accessible by anyone. Even marking it as "private" does not immune the supposedly private comments from a court order or a subpoena to produce information. Providing information, comments, postings, blogs, and in particular pictures can be very detrimental to your case. We have seen it literally destroy cases. We have seen bail violations, probation and parole violations and evidence entered into trials based solely upon these social networking websites and its contents. We encourage you to have these sites. They are useful and fun which is why we have them too. Never, ever, ever comment on your case or someone else's similar case on these sites. You must be cautious of having any mention of or pictures with alcohol, controlled substances, paraphernalia etc. Basically use your common sense. Anything that would be a violation of your bail or possibly get you into trouble should not find its way to the internet. What you say on myspace, facebook, etc (even if it is not your particular page, but rather a friend's page) can and may be used against you in a court of law. Having anything relating to your case even if it is well intentioned such as proclaiming your innocence will only give the Commonwealth more ammunition. Please be cautious. Consider this article that appeared in the Chicago Tribune on June 5, 2009 (www.chicagotribune.com/news/local/chi-facebook-braceletjun05,0,3973881.story)
FACEBOOK drinking photos show parole violation in fatal DUI case: Court orders woman, 20, to wear alcohol ankle monitor
Having their pictures posted on Facebook while partying with friends may not seem like a big deal to many college students. But for a Campton Hills woman charged in a DUI-related fatal crash, those pictures had serious consequences.
Under orders from a Kane County judge, Erika Scoliere, 20, was outfitted Thursday with an alcohol-monitoring ankle bracelet after police found online photos of her consuming alcohol on Facebook. The woman, who is awaiting trial, was charged with reckless homicide and aggravated DUI after a July 2007 collision in South Elgin that killed a motorcyclist. As a condition of her bail, Scoliere had been ordered not to consume alcohol or be around people who are drinking, but South Elgin police found photos of Scoliere, who attends college in Ohio, drinking with friends.
"It appears the defendant is having a grand old time drinking tequila," Judge Thomas Mueller said during Wednesday's court hearing as he leafed through copies of the pictures. " 'Erika passed out in my bed. Ha Ha,' " the judge said, quoting one of the captions.
Jennifer Grasz, a spokeswoman for careerbuilder.com, said situations like Scoliere's show the danger of posting questionable material. Increasing numbers of employers use Facebook and other sites to check on potential employees, she said.
"Once you post something online, it's online for an unlimited amount of time," Grasz said.
A basic rule, she said, is not to post material you wouldn't feel comfortable being seen by a family member or a prospective employer. Assistant State's Atty. Steve Sims argued for the ankle monitor for Scoliere, noting that she had previously violated her bail. In a 2008 hearing, it was revealed that she never contacted the county court services department for any of the weekly phone check-ins while away at school. Scoliere's attorney had characterized the situation as a misunderstanding.
Her attorney, Stephen Komie, argued that the anklet would be open up Scoliere to public scorn. "It imposes the red 'A' that Hawthorne talked about in 'The Scarlet Letter,' " Komie said. But the judge, noting the previous violation, said, "she has now earned the privilege of wearing the SCRAM bracelet." SCRAM stands for Secure Continuous Remote Alcohol Monitor. The device can detect alcohol via perspiration and will alert authorities. Scoliere will be charged $15 a day to wear the device, which has been in use in Kane County since 2007. After the hearing, Scoliere, accompanied by her parents, left the courtroom in tears.

---
-Justin J. McShane, Esquire, Pennsylvania DUI Attorney
I am the highest rated DUI Attorney in PA as Rated by Avvo.com
You can follow me on Twitter, Facebook or Linkedin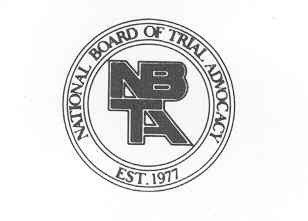 Board Certified Criminal Trial Advocate
By the National Board of Trial Advocacy
A Pennsylvania Supreme Court Approved Agency