Are you a doctor accused of a DUI? The McShane Firm can help!
Statistics indicate that drug and alcohol abuse are the third most common triggers for Medical Board disciplinary action against physicians. The most common form of drug or alcohol-related charge relates to driving under the influence-DUI.
Many physicians erroneously believe that a DUI will not affect their medical license because it relates to conduct outside of their professional practice. That misconception could not be farther from the truth.  A physician's "off-duty" conduct does matter to the Medical Board.  The Pennsylvania State Board of Medicine is very aggressive in executing its charge to ensure for the medical safety of Pennsylvanians. All one has to do to see the best evidence of this is to look at any given agenda of the Pennsylvania State Board of Medicine to see the sheer number of adjudicatory files of the Prosecution Division to see that they are very active.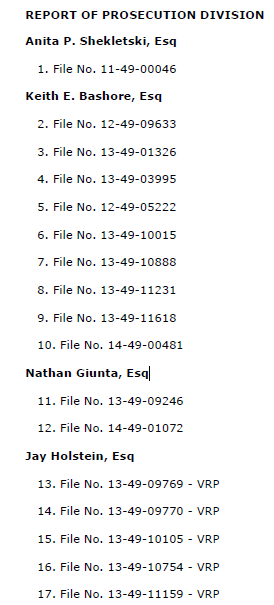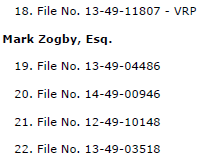 The above is the agenda from March 2014 which is a "small" list of prosecutions.
The Pennsylvania State Board of Medicine has the power to discipline physicians for offenses not directly related to medical practices. Essentially, when it comes to DUI, the Board will be concerned that perhaps the doctor accused is a alcohol dependent and may, in the worst case scenario, using or abusing alcohol during his or her diagnostic treatment or care of patients. In fact, the Board has investigated cases in which doctors fell asleep, intoxicated, in their vehicles, and were then cited by police officers. The Board has a very large and wide charge in investigating doctors to make sure that they are fit for work. Courts have justified this approach on the theory that bad behavior outside the practice of medicine negatively reflects on a physician's fitness to practice medicine. With regard to DUI's specifically, a physician may be issued a Rule to Show Cause and even disciplined by the Board for a DUI that occurs while the physician is not working and which does not directly impact patient care.
Therefore, for physicians who have the misfortune of being charged with a DUI, it is critical to make sure that it is handled aggressively, properly, and with an eye towards the Pennsylvania State Board of Medicine. By being proactive, a physician can mitigate the collateral damage caused by a misdemeanor DUI accusation.
With the support of expert legal counsel,  it is important to take appropriate steps early in the process.
If you think that a DUI in a private physician's life cannot possibly lead to issues with the Pennsylvania State Board of Medicine, I encourage you to read this article:
Read the case of a PA physician whose medical license was suspended by the Board for 3 years after a DUI conviction.
Randy Griffith rgriffith@tribdem.com

JOHNSTOWN — A Southmont physician's medical license has been suspended for at least three years following a drunken driving charge dating from March of last year.

The State Board of Osteopathic Medicine suspended the license of Daniel J. Yost, 41, of the 100 block of Daisy Street, through May 2014, the Bureau of Professional and Occupational Affairs announced.

Yost, an osteopathic doctor of family medicine, was already facing professional disciplinary action when he was arrested by West Hills police on March 25, 2010, the state board's documents show.
To safeguard your rights, your career and your noble calling to help people, call The McShane firm 1-866-MCSHANE now. We can help.