In my years of defending DUI cases in Pennsylvania, one of the most common misconceptions I come across is people questioning why I support DUI.  The fact of the matter is, I don't support drunk driving.  It is dangerous and many lives are needlessly lost because of DUI each year.  Asking a DUI defense attorney "why they support DUI" is akin to asking The Innocence Project "why they support murders."   Criminal defense attorneys do not support or encourage crime, they support and encourage justice.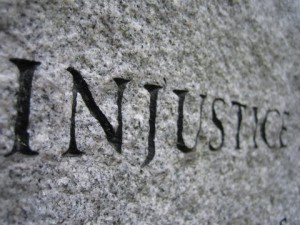 As a DUI defense attorney, I call for reform in the justice system because too many people are being falsely arrested and falsely convicted of DUI.  They are too many  problems that are going unchecked that undermine the justice system and put all of us at risk of  a false conviction.  Some of these problems include:
Police officers who have very little training in DUI detection
Faulty and inaccurate breath testing equipment
Lack of oversight to ensure DUI testing equipment is working properly
Field sobriety tests that are not scientifically validated
Field sobriety tests do not tell whether the suspect is intoxicated- there are many people who may stumble when asked to stand on one leg for 30 seconds for reasons other than being drunk
Blood testing is inaccurate
Crime lab technicians are overworked, under-trained and many lack education in science to begin with
Rampant lack of oversight in crime labs
Corrupt police officers try to inflate DUI arrests for their own personal gain
Prosecutors have been known to conceal evidence
On top of all of these uncertainties, the penalties for DUI are extremely harsh and will affect those convicted for the rest of their lives even if it is the only blemish on their criminal record.  They may end losing job opportunities and will be humiliated when anyone searches their criminal record for the rest of their lives.
As a professional Pennsylvania DUI attorney I fight for justice so that innocent people are not convicted of a DUI under such unreliable circumstances.