I recently attended a seminar hosted by the National College for DUI Defense and the National Association of Criminal Defense Lawyers.  The seminar was in Las Vegas and was entitled "DWI means Defend with Integrity".  The best and brightest minds in the DUI world including the top DUI attorneys and forensic experts gathered to discuss the latest developments and successful defenses in impaired driving cases.
Because of my busy schedule, I took the midnight flight back from Vegas.  The flight landed at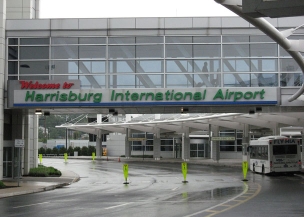 Harrisburg International Airport and at about 2:00AM, I was driving home on I-83.  I was tired.  I was majorly fatigued.  Sleepy.  I also was not at my best and brightest in terms of staying in the lanes even though I had drove that stretch of road many, many times before.
At that time I couldn't help but wonder, what if I was stopped right now by the police.
What if I had had a drink on the plane to wind down?
Because I am not in the habit of carrying my tooth brush on the plane with me or in my car, but rather in the bag buried in all of the other stuff that I crammed in there for the trip home, I would likely have that "odor of alcohol" that they like to point at roadside.  Even if I had just a single drink I would likely be arrested for DUI if I were stopped.
Even though a single drink is well below the legal limit, the smell of alcohol, combined with my bloodshot eyes would likely be enough to tip the scales in the eyes of a well-intentioned but under-trained police officer.  Frankly, it wouldn't even be his fault.  The nature of the whole procedure is so horribly unscientific, that it leaves too much on the judgment of a single officer.  It is in fact so unscientific, that police officers and prosecutors themselves, are too scared to drive even after having a single drink.
I have many friends and acquaintances in the legal field.  These friends include Pennsylvania State Troopers, municipal police officers, federal agents, Attorney Generals and District Attorneys who prosecute DUI cases.  In the course of friendly conversations, these offices and prosecutors admit they never drive even after having a single sip to drink.  They throw the keys to a friend, a spouse, a significant other, because the last thing they need is a DUI charge to show up in the papers the next morning.
Let's think about that for a minute.
This is in fact a complete indictment of the random and unscientific nature of the procedures the police use to screen for DUI.
If these procedures were accurate and made to screen only those who are actually above the legal limit, then normal citizens, defense attorneys, prosecutors, and cops, would have nothing to fear.  Instead, we all live in a state of fear because the way they screen for DUI is such a crap shoot.