Apple has agreed to remove apps that alert people to the location of DUI checkpoints.  As we have written before, a group of four senators wrote letters to Apple, RIM and Google requesting the censorship of apps that can be used to alert users about DUI checkpoints.  RIM removed two popular apps previously and Apple's decision to also block DUI apps leaves Google as the only major smartphone company that has not blocked the use of these apps,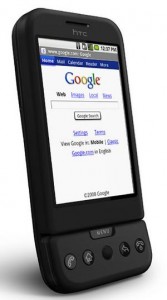 I find this decision by Apple to be very disappointing but not surprising.  Powerful DUI lobbies like MADD can pose a serious threat to companies that disagree with its agenda.  One of the most dangerous strong-arm tactics these lobbies use is spreading propaganda about the company and how it is "supporting drunk drivers."  Most companies would rather not have to deal with this type of negative PR and simply bow down to agenda being pushed forth.
One thing that they haven't considered is that one of the necessary prongs to prove that a checkpoint is constitutional is that there must be advanced publicity of the fact that they are going to be held. Without this app, there is less publicity. Now, one means of free publicity of these sites to conform with constitutional demands is gone. Oh well.
In reality, these types of applications have a very good and legitimate use by allowing users to know where  DUI checkpoints are set up so drivers can save time by avoiding them.  Every time I approach one of these checkpoints in PA, I think to myself, "I really wish I had avoided this checkpoint and had taken another route instead."  Even though I have committed no crime and am perfectly sober, like many other drivers I also feel threatened at this checkpoints because I know about the arbitrary nature of the arrests made and the hostile behavior exhibited by many police officers.
Under the guise of "keeping the public safe from drunk drivers," police departments in Pennsylvania and all over the country are set up DUI checkpoints with the real motivation being to rake in the proceeds.  I recently found a great video by the Institute for Justice that explains policing for profit that highlights this point.
If you get stuck at a DUI checkpoint, please refer to my blog post "What to Do if You're pulled over for DUI in PA" for important tips on how you can protect yourself against being charged for a DUI.  If you are charged with a DUI at a Pennsylvania DUI checkpoints please contact an expert PA DUI attorney at 1-866-MCSHANE.