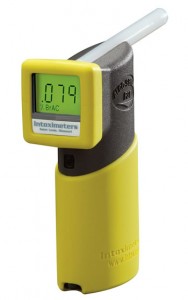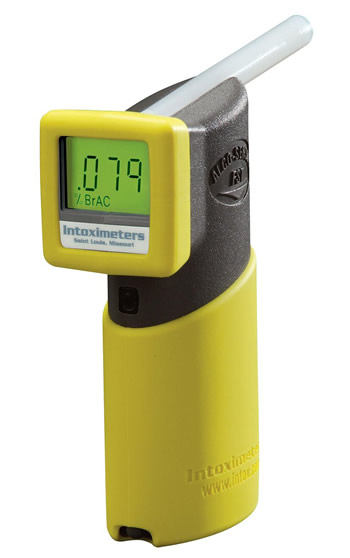 In an effort to "get tough on crime," many state and local governments enact laws which are bizarre and cruel. For example, in Montana, repeat drunk driver are forced to get tested twice a day to ensure they have not had anything to drink.  While this might sound like a solution to some, it is a scary precedent based on unfounded and unreliable technology.
Twice-daily testing of repeat DUI offenders ramps up in Missoula

Think losing your driver's license because of drunken driving is tough?

DUIs are about to get a lot more inconvenient in Missoula County.

Soon, repeat drunk drivers will have to report twice a day to the Missoula County Pre-Release Center for breath tests to prove they're staying sober. Plus, they'll have to pay for that particular privilege – so taxpayers won't have to.

"There aren't any public funds going into the program," said Sue Wilkins, executive director of Missoula Correctional Services. "It's a self-pay offender or defendant program."

When Wilkins says "program," she's referring to Missoula County's Sobriety and Accountability Program. The idea became better known last year when the Legislature approved a similar "24/7 Sobriety Act" for repeat DUI offenders slowly being implemented around the state.

Under 24/7, participants show up twice a day – in Missoula County, at 7 a.m. and 7 p.m. at the Pre-Release Center on Mullan Road – and provide a breath sample to prove they're sober.

Skip a test and the county puts out a warrant.

Flunk a test, go directly to jail.

"It's what makes 24/7 effective," Wilkins said. "It is inconvenient, and kind of embarrassing, too."
I, for one, have some major problems with this measure:
Breath testing technology is woeful inaccurate and non-specific to ethanol.  There is a high rate of false positive and the police can't even keep their machines in order.  People will wrongly go to jail because of this.
How will a person who has to be tested twice a day be able to attend school or hold a job?
Is it our goal as a society to "embarrass" and alienate these people or should we be dealing with them in a more constructive manner?
Does this type of program have any long-term benefits?  Will this person be rehabilitated through these measure?
The article mentions that already 40 people are being testing twice-a-day and many more are expected.  Who is calibrating and maintaining these machines? (Police have proved time and time again that they are incapable of doing this.)
In reality, these types of laws only serve to further stigmatize someone who has been convicted of DUI and push them further out of our society. Are we seeking to prevent crime (meaning DUI) or are we trying to change people and be the moral police?