In Pennsylvania DUI cases, blood testing evidence holds a place of great importance because its results are normally seen as accurate and scientific. Prosecutors think that blood evidence is without flaw. This is far from true.  In this series, Challenging DUI Blood Evidence, we offer a simple yet comprehensive look at blood testing in DUI cases and how they can be challenged in court.  Today we look at Drug Testing.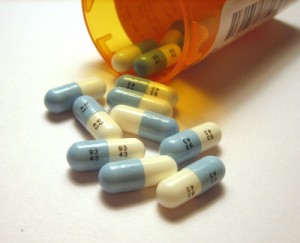 In all states, you can be charged with a DUI-Drugs while being under the influence of illicit drugs like marijuana and cocaine, as well as common prescription drugs such as Ambien and Xanax.  With the list of illicit and prescription drugs continually being added to this list, you can see how testing for drugs is much more complex than for alcohol.  Another thing to note is that it is possible for a valid prescription holder taking the correct dosage to be charged with DUID based upon the prosecution's basic and fundamental misunderstand of these types of cases.  This is because under Pennsylvania law, the predetermined limits of what they believe is the correct dosage (misnamed as "the therapeutic range") is wholly arbitrary without any scientific or medical backing.  Testing for drugs requires the utilization of different methods which requires much more expertise than just testing for alcohol.
Normally crime labs first conduct some sort of screening test which is a quick yes/no type test.  Screening tests create a high number of false positives and are not meant to used as evidence. Yet, prosecutors try to use it as evidence from time to time. The screening test's sole purpose is to see if more testing is recommended.  Again, in some cases, prosecutors may try to pass these screening tests on as if they were confirmatory tests.  This can be challenged by an attorney who knows the details of the different types of testing and can hold the prosecution accountable.
If the screening test yields a positive result, then the sample is most typically tested by Gas Chromatography Mass Spectrometry (GC-MS) or alternatively by Liquid Chromatography Mass Spectrometry (LC-MS).  These are both advanced testing methods which require a high level of understanding to properly interpret the instrumentation results.  Unfortunately, most crime lab technicians do not hold the requisite qualifications in laboratory sciences or analytic chemistry to do so.  Instead, they are hired and minimally trained to be "button pushers" and then placed in positions that require a great deal of knowledge and expertise. They cannot cope. Bad results.
DUI drugs cases are very complex and should be handled by only the most trained and qualified defense attorneys.  All of the attorneys at The McShane Firm have gone through extensive training on how to defend DUI drugs cases and Attorney McShane has lectured on the topic extensively.  Please call 1-866-MCSHANE if you have any questions on a Pennsylvania DUI drugs case.