Public defenders play an important role in our criminal justice system. I am proud of my days as a public defender. I personally think they do God's work with no budget.  They provide an essential safety net for those who cannot afford to hire representation in a criminal matter.  There are many very good public defenders out there who are professional and thorough when representing their clients.  However, common themes such as lack of oversight, absence of specialized legal training, high turnover, and excessive case load plague public defenders offices all over the country. It is a really big problem.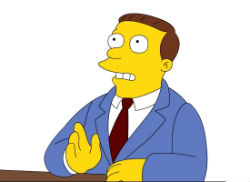 Recently the American Civil Liberties Union of Pennsylvania released  a report on their on-going investigation of the Allegheny County public defender's office which highlighted the plight of this department.  As a result of mismanagement and an unprofessional culture, the ACLU concluded that the County defender's office was violating the constitutional rights of those accused of crimes and resulting in extra jail time for clients.
Poor management and lack of training for new lawyers in the Allegheny County public defender's office are violating the constitutional rights of those accused of crimes and costing the county millions of dollars in extra jail costs, an ACLU report has concluded.
Many people opt for public defenders under the assumption that the attorney assigned to them will be able to secure the best possible result. However, all lawyers are not equal. Experience, knowledge and professionalism play a big part in courtroom success.
A criminal case like a DUI is a very serious legal proceeding and one that will effect you for the rest of your life if you are convicted. This is why it is in your best interests to do your homework and make sure you choose the best attorney to represent your case (Please see how to choose a DUI attorney in PA).
If you have any questions in regards to a Pennsylvania DUI or criminal matter, please call 1-866-MCSHANE for a free detailed case consultation.