I came across a site that advertised a "Complete Guide to Defending Your DUI" for $10.  I'm pretty sure that's $10 too many.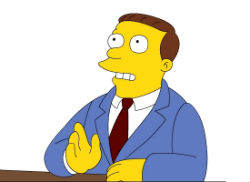 As we have discussed on this blog numerous times, DUI is a very complex field of law.  In many cases, there is no tangible physical evidence, only reports and police opinions.  To challenge police opinions you need to have an in-depth knowledge of the laws and procedures the police should be following and to challenge the examinations, you need to have knowledge of the forensic science behind the opinions and where they can be flawed.
In our commitment to being the best DUI attorneys in Pennsylvania, the attorneys at The McShane Firm have spent thousands upon thousands of hours studying and researching the laws and science related to defending DUI cases.  One look at our qualifications and you will see how much effort we have put into perfecting our knowledge of DUI and honing our trial skills, all to better defend the citizen accused.
And why not? Pennsylvania DUI charges carry very stiff penalties including jail time, license suspension and heavy fines.  It will show up on background checks for the rest of your life which may exclude you from job opportunities and cost you uncountable losses.  A DUI can truly ruin your life.
This is why we take this so seriously because we know what we are doing is changing lives and protecting people from false convictions. we help people. We save families.  We have spend countless hours and have invested a lot of money into providing you the very best DUI defense in Pennsylvania.
Or I guess you can just buy the guide for $10. You get what you pay for, Buyer beware.