People just don't take DUI seriously.  For whatever reason, people still try to represent themselves or hire general practitioners who can give them bad advice.  Many people just don't realize how a DUI conviction can possibly change their lives.  As a Pennsylvania DUI attorney who has fought in courtrooms all over the state and even in other states, I can tell you from my experience that the penalties for a DUI in PA are very severe and the long-term effects are not to be taken lightly.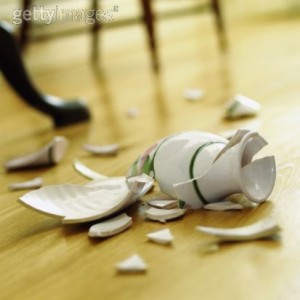 To bring home the reality of the severity of DUI penalties, I would like to tell you the story of a man named Travis who was charged with a DUI in 2008.
Travis was a highly successful sales executive for a high-end machinery manufacturer.  His job required him to travel for sales presentations and meetings all over Pennsylvania.  He earned over $180,000/year from his salary, commissions and bonuses. This all changed in April 2008 when Travis was convicted of a Pennsylvania DUI.  He was sentenced to 3 months in prison and an eighteen month license suspension with one year of interlock after that before he could get back his unrestricted license.
Because of his lengthy jail sentence, Travis was forced to miss many meetings and lose many lucrative sales.  On top of this his license suspension also effected his ability to meet clients.  He had to either hire other people to drive him to the clients, depend on the kindness of others, or risk being caught driving on a suspended license while DUI suspended.
Once word got around that he had served jail time, his long time clients were reluctant to deal with him and his sales numbers further plummeted.  When the recession hit in the fall of 2008, Travis was laid off after twelve years with the company, owning to his declining sales numbers and performance.
It's tough out there. It's hard even to get an interview. This was further exasperated by his dependence on others to give him rides to interviews. Once his license suspension was finished, Travis was still unable to drive because he could not afford the extremely expensive insurance premiums. Nevertheless, he would go to an interview. He would show is incredible sales figures. He had letters of reference from his old employer, from his past clients and many others. His references were impeccable. He dazzled them in the interview. He was sure each time he left the interview room he would get the job. Each time, the interviewers would shake his hand vigorously with a big smile and say "You seem like the perfect candidate. Now all we have to do is to do a routine background check." But you know what happened next?
Nothing.
No job. No call. Nothing. After it kept happening, he wondered why. He thought to himself "What could it be?" After thinking about it for a while, he decided to go to the Pennsylvania State Police website and pay the $5 for his criminal history. Sure enough, there it was–his DUI from 2008. It must have served like a skull and crossbones warning everyone of his prospective employers to stay away.
Weeks turned into months, into half a year. Some interviews, same glowing feeling at the end, and in fact one even called him "the ideal candidate," but still no job. Without his job, Travis was unable to keep up with his car payments and was forced to sell of his car. Soon there after, he couldn't keep up with his mortgage payments. His house was circling on the edge of foreclosure.  His oldest son was a sophomore in college. His son was able to get some student loans from the Federal government, but not enough to pay all of the tuition let alone the books, supplies, the boarding and living expenses. Certainly FAFSA would care that a good man lost his job and not hold it against his son, right? Nope, neither the college or the federal government cared. Travis sold anything of value and maxed out his credit cards to get the extra semester for his son who wanted to be an engineer. Now, the payments were coming due and he could not pay them. All the while, there was so much pressure, so much strain on Travis. He felt worthless and helpless. He became depressed. Very depressed. It caused a strain in his relationship where he wasn't capable of being the type of man that he wanted to be, that he needed to be, to his wife. Both of them could not take the way they were being towards one another. She asked him to leave.
The vicious cycle continued until he was forced to declare bankruptcy  in late 2009 and then a divorce in 2010.  He fell in to depression and substance abuse.  Once a symbol of the American Dream, Travis is now a casualty of the war on DUI.