Central PA Town Sees Growing DUI Arrest Numbers but is this a Result of Better Enforcement?
I have blogged before about the statistics game police play with PA DUI arrest numbers. An increased number of arrests does not mean that there is an improvement in DUI enforcement because- "More" does not always mean "Better."
Take the example of the DUI enforcement in Bellefonte, PA for example. The numbers have increased but by their own admissions there are some alarming oversights that need to be addressed.
Drug use boosting central Pa. DUIs
BELLEFONTE, Pa. – Police in this Centre County town made about 25 driving-under-the-influence arrests in 2009.

This year, that many people have been cited for drug-related DUIs alone.

Add that to the arrests for alcohol DUIs, and by the end of the year, the number will likely be pushing 100. By the second week of December, Bellefonte police had reached 93 DUI arrests.

"It is a big jump," Chief Shawn Weaver said.

He attributes the increase to several things. The department has two new, young, motivated officers working nights who are aware of Bellefonte's DUI problem.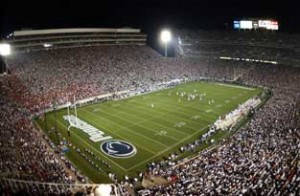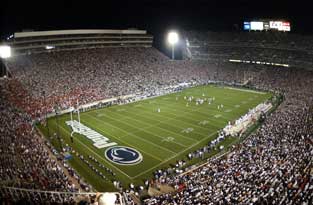 While many people will no doubt see these statistics as proof of better DUI enforcement, those of us who deal with the police on a daily basis are forced to view this with skepticism. Are these "new, young, motivated" officers properly trained in DUI enforcement? Is it possible that they are arresting innocent people by mistake because of a lack of knowledge and over-zealousness? Are they motivated by DUI arrest numbers and hence guilty of DUI tunnel vision?
The same article states:
Now, all seven Centre County police agencies – including two state police barracks – rely on one trooper at Rockview to do the in-field testing required to arrest someone for driving under the influence of drugs.
Centre County, PA has a population of close to 150,000 and includes Pennsylvania State University which, with an enrollment of over 45,000, is the largest university in PA and the tenth largest campus in the nation. Even with such a large population of young adults who, demographically speaking are more likely to use drugs, Centre County has only one Drug Recognition Expert (DRE)? Is this DRE able to accurately assess every DUI drug case in the entire county? What happens when this officer is not available? Is having only one qualified officer a sign of good DUI-drugs enforcement?
Arrest numbers are not reliable indicators of DUI enforcement and don't tell the whole story of how many people were actually convicted and how many were falsely arrested. If you are a Penn State University student accused of a DUI or are someone looking for an experience DUI attorney to represent you in Centre County, please call the DUI Attorneys at The McShane Firm at 1-866-MCSHANE.