In our mulit-part series "Why Fight a DUI in Pennsylvania", we take an in depth look at the laws and legal consequences of a DUI conviction in the Commonwealth of Pennsylvania as well as the repercussions outside of the courtroom.  Today we take a look at the effects of a DUI conviction on Occupational Licenses.
Besides the obvious criminal sanctions already described in our last post which include mandatory jail, loss of license or a restricted license, and mandatory fines, there are a lot of under-publicized but very substantial consequences.
Not only are some occupational licenses subject to forfeiture or revocation upon conviction, but many motorists who aspire to professional licenses may be disqualified as a result of statutory disability, based on conviction. Unfortunately, some very reputable educational institutions will knowingly take thousands of dollars in tuition from you knowing full well that either you cannot possibly be licensed in that profession due to the conviction or even if you are properly licensed that you are for all intents and purposes unemployable because of this conviction. Nursing licenses and teaching certificates are commonly called into question, suspended, denied or revoked upon conviction.
In past years, a noncriminal DUI did not always disqualify an applicant from a career in law enforcement, but in recent years it probably will.  In the post 9/11 era where FAA regulations are being extended down to ground personnel, even a sealed (expunged) DUI charge through the ARD process might prevent someone from obtaining employment as a baggage handler at the airport.  No reputable or accurate lawyer should ever say: "It's sealed (expunged) – so it's like it never happened."
We have already discussed the effects of a DUI conviction on Commercial Driver's License (CDL) holders.
Let's take a look at how a DUI conviction can affect other professions:
Military A pending charge or any continuing condition of a sentence or even a diversionary program in contemplation of dismissal prohibits induction into military service.  If you are active duty pending orders to deployment, you will be deemed un-deployable (you will not pass SRPs).  Besides loss of pension or health care benefits upon discharge, the reduction in rank or discharge can involve huge financial consequences.  Service members convicted of DUI in civilian courts may be subjected to even harsher disciplinary or even discharge proceedings pursuant to administrative regulations and the Uniform Code of Military Justice.  We represent a lot of service people.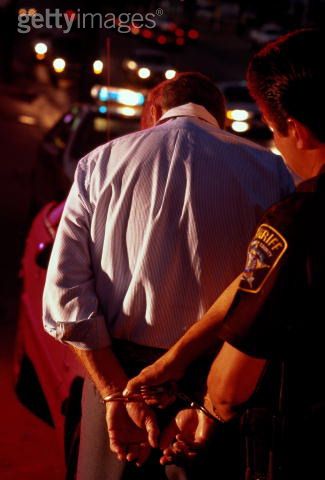 Attorneys Although an ARD disposition for a DUI conviction does not mandate self-reporting to the Disciplinary Board, a criminal conviction does.  Failure to disclose can and may result in loss of your bar license.  Additionally, your professional liability insurance may go up as a result-sometimes substantially.  We represent a lot of attorneys.
Doctors Although an ARD disposition for a DUI conviction does not normally result in a loss of license, a conviction may trigger a Rule to Show Cause hearing in which your fitness to practice medicine may be called into question.  Failure to disclose can and may result in loss of your medical license.  Additionally, your malpractice insurance may go up as a result-sometimes substantially.  We represent a lot of doctors.
Licensed Pilots Pilots charged with a DUI offense while operating a motor vehicle face legal obligations with the FAA in addition to the potential risks under the laws of the state in which the DUI occurred. Unfortunately, many of them never realize these potential obligations exist and they end up failing to meet the mandatory requirements.  Failure to honor these obligations can result in suspension, revocation, or denial of an airman certificate or a medical certificate. Interestingly, depending on the specific circumstances of any given case, this punishment can be worse than what would have happened to the pilot had he or she simply made the required disclosure in the first place. Remember, the FAA does not care if you were unaware of the reporting and disclosure obligations and will punish your failure to abide by your responsibilities.  People who are in the air industry come to us.
As you can see, there are many collateral consequences, above and beyond the stated legal consequences, which are complex.  You need an attorney who specializes in DUI and knows all of these consequences and how they effect you.  The McShane Firm has the top DUI specialists in Pennsylvania.