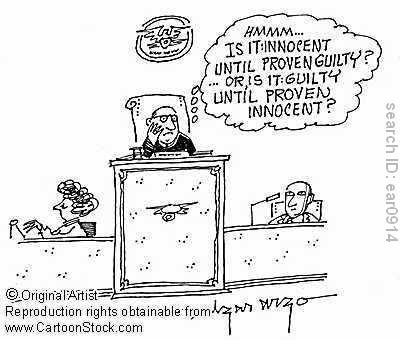 Drunk driving is a serious problem in Pennsylvania and across the country.  Like most of us, I also wish that people would not make the choice of getting behind the wheel while they are drunk.  To battle this, many people are willing to adopt "any means necessary" to eliminate the DUI problem.  However, sometimes these means include infringing on our basic civil rights.
One of our basic and most fundamental rights is the presumption of innocence or innocent before proven guilty.  When someone is charged with a crime, it must be proven in a court of law.  No matter who the person is or what the alleged crime is, everyone is to be considered innocent until proven guilty.
I wish someone would explain that to some of our Pennsylvania State Representatives.
Here is a recent article from York dispatch
A local lawmaker's effort to close a loophole that changed the way DUI offenders can be sentenced recently earned approval from a state House of Representatives committee.
State Rep. Seth Grove, R-Dover, in mid-February introduced legislation that would allow people arrested for a second DUI to be sentenced as repeat offenders even if they haven't yet been convicted of the first offense.
Here is a classic example of an over zealous politician compromising our civil rights in an attempt to get tough on DUI (and get votes and pacify the powerful DUI lobbies).  To illustrate let's look at the penalties for a Pennsylvania DUI conviction:
First DUI offense, Highest Rate:
three (3) day mandatory minimum jail time
six (6) months maximum jail time
$1000-$5000 fine
twelve (12) month loss of license
Second DUI offense, Highest Rate:
ninety (90) days mandatory minimum jail time
sixty (60) months prison sentence which means possibly serving it in a State Correctional Institute where you may not be locally housed and there is no work release
$1500-$10000 fine
18 month license suspension and after that is fully served then 12 month interlock license must be served before getting an unrestricted license
As you can see, the penalties for a second offense are much worse than the first.  Under the proposed law a person charged for a second DUI before the conclusion of the first case would be charged as repeat offenders EVEN IF THEY ARE ACQUITTED AND EXONERATED OF THE FIRST ACCUSATION.  This law assumes that the person was guilty of the first offense before a court has had time to review the evidence and pass a judgment on it.  A person could be acquitted of the first charge and still be convicted as a repeat offender even though they only committed one crime. Seriously, you can be convicted as a repeat offender on your first offense?!
Is that fair? Is that constitutional? Is that what we are supposed to do- assume guilt?
Drug dealers, rapist of children, and murderers do not get treated like this.
To all Pennsylvania Lawmakers: Stop trying to take away our rights for your own political gain!
---
-Justin J. McShane, Esquire, Pennsylvania DUI Attorney
I am the highest rated DUI Attorney in PA as Rated by Avvo.com
You can follow me on Twitter, Facebook or Linkedin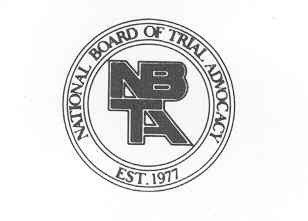 Board Certified Criminal Trial Advocate
By the National Board of Trial Advocacy
A Pennsylvania Supreme Court Approved Agency