A Pennsylvania Teacher must report their criminal convictions to the School Board
According to the Pennsylvania School code, a school teacher must report their criminal convictions to the school board.  In some instances, this may result in the teacher being deemed ineligible to teach.  These rules affect:
Teachers
Principals
Secretaries
School Nurses
Coaches
Cafeteria Staff
Janitors
Landscaping Contractors
and many more
A DUI for a Teacher can Mean Losing Your Job
If you are a teacher who has been charged with DUI, there must be a thousand thoughts running through your head.  To answer your first major question, yes you are at risk of losing your job.  Fortunately, at The McShane Firm, we have helped many Pennsylvania school teachers protect their careers.  You shouldn't lose everything you worked so hard for because of one stupid mistake.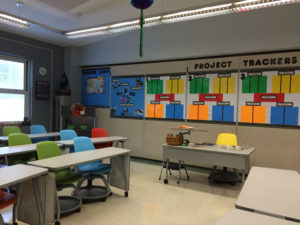 Since teachers work for the School Board, any criminal offense becomes very public.  Almost immediately, your name is in the local papers. Everyone knows about the arrest. Students spread the news on social media and via text message.  If there is too much commotion, the school board may move to terminate the teacher before the matter even reaches court.
While a first offense DUI does not automatically trigger an ineligibility period, in all reality, superintendents have a lot of leeway in making these decisions . Pennsylvania law states that nothing shall interfere with a school's ability to make employment, discipline, or termination decisions.  The typical school superintendent or School Board handling the disciplinary action sees teacher's DUI as being a negative reflection on the integrity of the school district.
For teacher convicted of a second or subsequent DUI offense (if it is graded as a misdemeanor of the first degree) there is a three (3) year ineligibility period according to the Pennsylvania school code.
In a competitive job market, which candidate do you think a school board will hire, the one with a DUI or the one without?
Furthermore, because a DUI stays on your criminal history, finding a job in another state will also be difficult.  This could mean a lifetime of embarrassment and having to accept lower offers because of the lack of options.
For more detailed information, please visit: Summary of School Code Amendments in Regards to Criminal Convictions 
These laws could end the employment of many hard working people who pose no threat at all. That means your teaching career is at stake.  When so much is on the line, you should turn to the best: The McShane Firm.  Please call 1-866-MCSHANE.