DUI laws are becoming more and more stringent as lawmakers try to make a name for themselves.  One bill would punish DUI cases resulting in death with life in prison: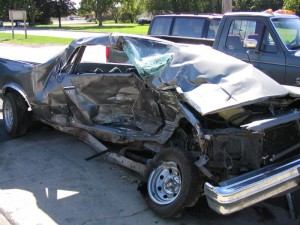 Delegate lobbies for DUI bill

CHARLESTON, W.Va – Delegate Brian Savilla made an emotional plea to his House colleagues Wednesday to consider his bill toughening the state's laws against driving under the influence.

Savilla has introduced "Andrea's Law," named for Andrea Bailes, 14, of Point Pleasant, who died last year following a head-on collision with an intoxicated driver who had eight prior DUI convictions.

The bill would increase penalties for all DUI offenses and make the penalty for DUI causing death life in prison – the same as murder.
I truly sympathize with the family of Adrea Bailes. Death under any circumstances is difficult. Death under these circumstances is beyond tragic. As a father myself, I can only imagine the hurt and pain that has been caused to them.  This is why I feel DUI laws are important because they should be written with the singular goal of protecting our families, and making a just result.  While these laws are very important, they also need to be fair laws.
Criminal justice makes a distinction between intentional malicious killing, and negligent unintentional death.  This is why there are separate penalties for murder and involuntary manslaughter.  Murder requires malice or premeditation with the specific intent to kill. Malice is acting with a wanton and depraved heart. In comparison, if there is no prior intent to kill, the defendant is normally charged with involuntary manslaughter. There is a difference between recklessness, carelessness, a bad choice and just being downright evil. The laws and penalties in this country need to reflect that.
DUI Death cases, in my experience, are rarely cases of downright premeditated evil where the defendant wakes up in the morning with a cold-heart intent on killing another. No one gets  behind the wheel hoping to kill someone.  DUI is the result of poor planning, recklessnesses and a lack of judgment.  Just as a normal driver who gets into an accident causing a death didn't start the car targeting someone to kill, a drunk driver also doesn't act with malice either.  Therefore, logically speaking, without malice a DUI case cannot and should not be treated as a murder.
The problem is that the political and emotional nature of these cases make distinguishing between these scenarios near impossible for a jury.  Thus, life in prison may be misapplied to someone who does not deserve that penalty. These are not murder cases and therefore, one should not spend the rest of their natural life in jail for a DUI Death case.