We have done a number of posts in our series The PA DUI Attorney Challenge with the intention of arming citizens with a criteria by which they can compare the various DUI lawyers in Pennsylvania. If you are new to this blog or have not had a chance to follow this series, please click on The PA DUI Attorney Challenge. Today we introduce yet another distinction that can help you determine who is the best DUI lawyer for your case: Pennsylvania DUI Appeals.
Very few attorneys actually take DUI cases to trial.  We fight DUI cases in courtrooms all over PA.  Beyond that, we are one of the select law firms in the state who actually appeal DUI cases.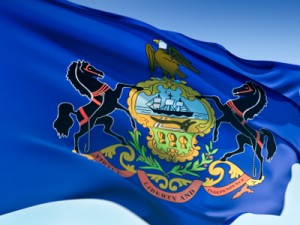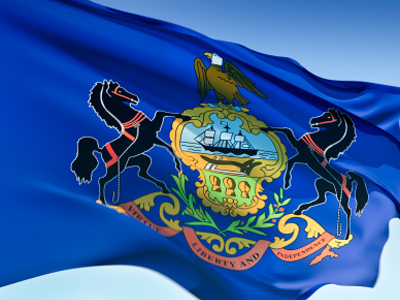 Appealing DUI cases is normally tougher than the original trial because in an appeal there is a significant burden to overturn a conviction.  At this point the default position is the guilty verdict given by the lower court.  Successful appellate litigating before the Pennsylvania Superior Court, Commonwealth Court or Supreme Court require superior research skills and that is why we have a dedicated DUI appeals team to help research cases, file the necessary briefs and actually argue the cases.  Appellate cases also require a skilled litigator who has the knowledge and reputation to argue before appellate courts.  Attorney McShane has not only argued DUI cases in Pennsylvania's appellate courts, he has also co-authored an appeals motion before the Supreme Court of the United States.
Below is a list of some Attorney McShane's notable DUI appeals:
Bullcoming v. New Mexico: Appeal to the Supreme Court of the United States

Co-authored with Leonard Stamm, Esquire, and Ron Moore, Esquire the National College for DUI Defense, Inc.¹s amicus curiae brief to the Supreme Court of the United States in the case of Bullcoming v. New Mexico 09-10876.
Commonwealth v. Zerphey: Total acquittal of DUI charges in PA Superior Court

Commonwealth v. Zerphey (936 MDA 2009) After Mr. Zerphey was originally charged with a violation of section 3802(a)(1) (being incapable of safe driving) and 3802(c) (DUI Highest Rate with BAC over 0.16), Mr. Zerphey was found not guilty at trial as to the incapable of safe driving count, but guilty as to the lesser charge of DUI high Rate (BAC greater than 0.10 but less than 0.16).  At trial Attorney McShane argued that the testing method of the Good Samaritan Hospital did not result in a whole blood BAC expression.  Pennsylvania law requires that the BAC be an expression of whole blood.  Post-sentencing motions were denied by the trial court.  The panel of Justice at the Superior Court agreed with Attorney McShane's original contention that scientifically and factually the result that produced by the Good Samaritan Hospital is not that of whole blood and that no conversion factor was introduced as required.  As a result, the Superior Court overturned the conviction.  Mr. Zerphey was totally acquitted of all charges.
Commonwealth v. Longenecker: DUI charges overturned by trial court after conviction by successful challenge of hospital non-whole blood testing

Commonwealth v. Longenecker (PDF) After a finding of guilt as to the DUI per se charge of having a BAC above 0.16, the lawyers at the McShane Firm argued in a post-sentencing motion that the evidence was legally insufficient to sustain a conviction as to this most serious count of DUI. The trial court agreed and overturned the conviction. In doing so the trial court evaluated the Blood Alcohol Content (BAC) testing used in Lebanon County and held that the BAC testing that is used in is an indirect enzymatic test of the supernate. It is not a test of an accused's whole blood. When the non-whole blood is tested, the scientific community acknowledges that the result is not only inaccurate but inflated and over-reported as was argued in court. Pennsylvania DUI law requires that there be a BAC based upon whole blood, not what was tested by Good Samaritan Hospital. This type of scientific-based challenge has been advanced before with success leading the WellSpan-related and later the Geisenger-related hospitals to stop offering testing in their hospitals for police prosecution. On November 12, 2009, the hospitals issued a press release announcing this. The Superior Court of Pennsylvania, who evaluates trial court decisions, has repeatedly found this method to be insufficient as a matter of law. (A recent unpublished opinion and a published one- Commonwealth v. Renninger, 682 A.2d 356 (Pa. Super. 1996)) For greater information, you are referred to The McShane Firm's Pennsylvania DUI Law Blog.
Commonwealth v. Lutz: DUI charge dismissed by successful challenge of whole blood testing

Commonwealth v. Lutz (PDF) At trial the District Attorney's Office presented the lab technologist from the Good Samaritan Hospital (GHS) who performed chemical testing on Mr. Lutz's blood. The GHS staff reported the results as a whole blood result. After skillful cross-examination, the Attorneys of the McShane Firm exposed this assertion that it was a whole blood result as being inaccurate. Under Pennsylvania law in order for there to be a conviction, an accused's Blood Alcohol Content must be expressed in terms of whole blood. A Motion for Judgment of Acquittal was made and granted by the trial court resulting in the per se DUI count being dismissed.
Commonwealth v. Jennifer Barton Martin: DUI Conviction Overturned

Commonwealth v. Jennifer Barton Martin (— A.2d —-, 2010 PA Super 163) The Superior Court of Pennsylvania, a three judge panel with no dissenting opinions held that the Supreme Court of the United States opinion in Melendez Diaz applied even though the accused subpoenaed the technologist and the phlebotomist presenting both in our case-in-chief. The clear ruling states the following:

Melendez Diaz is retroactively applied.
Under Federal Constitutional Confrontation Clause rights, the Commonwealth during its case-in-chief must call the analyst. It expressly overruled Carter and Kravontka which were our state¹s previous precedent.
Failure to do #2 even if the defense in its case calls the analyst, does not cure Confrontation violation.
A result is not a new trial, but vacating of the conviction with jeopardy.

The Court ruled as follows: ³Because the Commonwealth did not summon at trial the analyst who prepared Appellant¹s lab report, we conclude that Appellant¹s rights under the Confrontation Clause were violated and that the lab report showing her blood-alcohol content was inadmissible. Without that evidence, Appellant¹s conviction under § 3802(c) cannot stand and we therefore vacate her judgment of sentence as to that offense.²
Commonwealth v. Justin Tobery: Insufficient Probable Cause to Arrest for a DUI

Commonwealth v. Justin Tobery (908 MDA 2009) The Superior Court of Pennsylvania held that a two vehicle accident involving serious bodily injury of the other motorist on an icy road where the officer noticed an odor of alcohol alone with no other indicia of intoxication present was insufficient probable cause to arrest for a DUI.