As a respected DUI attorney, I have been invited to many DUI training seminars to share my knowledge, particularly in the area of DUI blood testing. Gas Chromatography is the process used to measure blood alcohol content (BAC) and is considered by many prosecutors to be "invincible" and an "automatic conviction." That is because most DUI attorneys do not have the knowledge to be able to challenge this evidence properly. I have been able to use my scientific knowledge of this process in courtrooms across Pennsylvania and have been successful in defending my clients in the face of blood test evidence.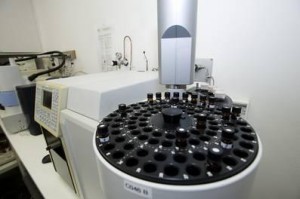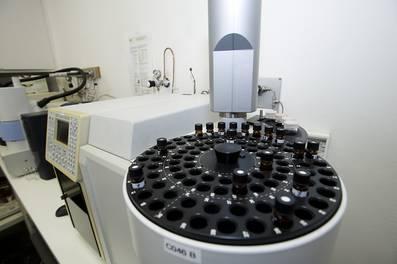 Over the past few weeks I have presented at lectures about DUI blood testing at four major DUI training seminars across the country.
1. American Chemical Society course by Dr. Lee Polite, BA, MBA, PhD and Harold McNair, PhD "Forensic Applications of Chromatography (GC/HPLC) and Mass Spectrometry: Headspace Gas Chromatography with Flame Ionization Detector and Mass Spectrometry and High Pressure Liquid Chromatography (a lecture laboratory course)"

The American Chemical Society is comprised mostly of scientists not lawyers. This is why this course is very important because it validates Attorney McShane's scientific credentials in the field of analytic chemistry. This small group, week-long, hands-on laboratory course is Attorney McShane's brainchild and legacy. The course is not only made up of instruction in the theory of Headspace Gas Chromatography with Flame Ionization Detector but also other forms of forensic chromatography and detectors such as Mass Spectrometry and diode array UV/Vis. The participants spend a full five days of actually preparing and operating the instrumentation. This is the third full course offered with two more full classes scheduled by the end of the year.

2. Texas Criminal Defense Lawyer's Association "DWI Defense Project-DWI Science: What You Must Know to Win!"

At this one day seminar, Attorney McShane taught the attorneys present how to spot issues in DUI blood testing by teaching the basic principles of Headspace Gas Chromatography with Flame Ionization Detector that is used in determining Blood Alcohol Content. He was rated as the top-rated speaker yet again for his entertaining and informative presentation.

3. Maryland Criminal Defense Attorney's Association seminar "7th Annual Advanced DUI Seminar"

At this day-long seminar, Attorney McShane was once again called upon to teach Headspace Gas Chromatography  in a long format. Attorney McShane not only taught the basic scientific principles as he has done before, but also detailed advanced issues including resolution, sensitivity, selectivity and method validation issues.

4. The California Public Defenders Association "Third Annual Two-Day DUI Defense Practice Institute"

At this conference, Attorney McShane not only taught the attendees about Headspace Gas Chromatography with Flame Ionization Detector that is used in determining Blood Alcohol Content, but also took part in a panel discussion on best practices in defending all manners of DUI accusations.
If you are looking for a PA DUI attorney, then call The McShane Firm. We challenge you to ask the hard questions and find the very best DUI attorney in PA to handle your case. When you meet with an attorney ask them about Gas Chromatography and when was the last time they lectured about the subject at a DUI seminar. Ask the tough questions and make the selfish decision to choose the very best lawyer to protect your freedom.