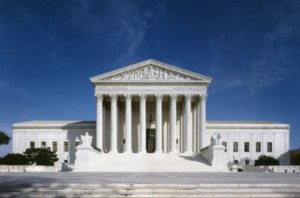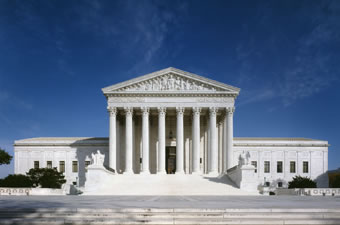 I pride myself on being one of the hardest working DUI attorneys in PA. I have spent many years defending citizens accused of DUI. I have spent extensive time fighting in courtrooms, training in seminars and reading and writing research papers all in an effort to offer the best DUI defense to my clients.  Today, I am proud to announce a new milestone in my professional career.  Recently, the National College for DUI Defense and National Association for Criminal Defense Lawyers jointly filed an amicus brief in the case of Bullcoming v. New Mexico with the Supreme Court of the United States.  I was listed an official co-author of the filing.
This is a very important case that will impact DUI and criminal cases around the country involving forensic testing.  The issue in this case is whether or not a surrogate witness (in this case the supervisor of the analyst performing the test) is sufficient to satisfy The Confrontation Clause.  Currently, for a forensic report to be introduced as evidence, the analyst performing the test must testify in court to allow the defense to cross-examine that particular witness under oath.  In the case of Bullcoming, the analyst was not presented but instead a supervisor, who was not involved in the analysis, was called to testify.  In its decision, The Supreme Court of New Mexico ruled that results of a gas chromatograph were admissible through a such a surrogate witness:
We conclude that the blood alcohol report, prepared by an analyst who simply transcribed
the results generated by a gas chromatograph machine, properly was admitted into evidence through
the live, in-court testimony of a separate qualified analyst.
Read the full decision of The Supreme Court of New Mexico.
In our filing, we argue that gas chromatography testing for blood alcohol involves the exercise of judgment and presents a risk of error by the analyst that can be discovered only through cross-examination of the actual analyst who ran the test. It is therefore mandatory to satisfy Confrontation to have that particular witness, that particular analyst in front of the court so that the defense can cross-examine the analyst and determine whether there were any errors made.  Please see my blog post on why GC is not like a calculator as the court ruled.  Please see the National College for DUI Defense, Inc.¹s amicus curiae brief to the Supreme Court of the United States in the case of Bullcoming v. New Mexico 09-10876.
You can follow this important case on the SCOTUS blog: Bullcoming v. New Mexico 09-10876