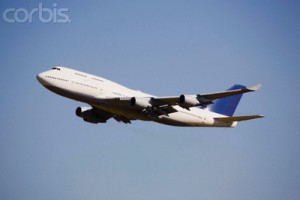 Recently a Pennsylvania man was denied entry into Canada because of his past DUI conviction:
It was supposed to be a father-and-son road trip to Alaska.

But it ended at the Canadian border – with the father crying and his 18-year-old son driving alone to Fairbanks, where he was stationed with the U.S. Air Force.

Canadian border officers turned away Michael Edwards because of his DUI convictions in the U.S. His last one was in 1996 – 14 years before he tried to enter Canada with his son.

The Canadians told the Lower Southampton man he'd have to go back home and apply for a special waiver to get into their country. It could take as long as a year to process. And it guaranteed nothing.

Edwards' son had to report to duty in three days.

"It was the ultimate humiliation," Edwards said of the experience in 2010.
If only they had read our blog post "How a DUI Conviction Can Really Ruin Your Travel Plans":
Travel Any DUI conviction is considered a crime in Canada, and the motorist may be refused entry into Canada.

For example, a Boy-Scout leader on a trip to Canada on a bus filled with Boy Scout youths was refused entry, because of a non-criminal DWAI ticket offense, a mere noncriminal traffic infraction offense. Other countries may deny visas or travel altogether, forever.

In fact, when President Bush took office, there was a serious question whether he would be permitted to travel to Canada without special diplomatic permission, due to his 1976 DUI conviction from Maine.
This is another example of how a DUI conviction can haunt you for the rest of your life. Even years after the fact you can be utterly humiliated by it. This is why it is so important to fight your PA DUI charges.
If you are looking for a PA DUI attorney who is willing to fight to clear your name, call 1-866-MCSHANE.