One of the ways I feel we can make help protect the citizens of Pennsylvania is by teaching other lawyers about DUI and how to properly defend such cases.  This is one of the goals of the Pennsylvania Association for Drunk Driving Defense Attorneys (PADDDA). PADDDA is dedicated to help educate lawyers especially public defenders.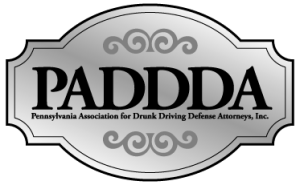 To help educate Pennsylvania public defenders about the nuts and bolts of DUI defense, the PADDDA recently presented the Public Defender Training Institute on September 14, 2012.  This seminar was offered free for public defenders and we had over 50 enthusiastic attendees.  The agenda included lectures by prominent Pennsylvania DUI attorneys like Kevin Leckerman, Zack Cooper, Brian Manchester, Tim Barrouk, Mike Sherman, David Erhard and myself.  The seminar covered topics such as field sobriety testing, breath and blood tests, basic case law, and ethics.
During the program, my colleagues at the PADDDA presented me the PADDDA Outstanding Achievement Award.  I am touched and honored to be conferred such recognition by my peers and friends.
We hope that by helping these 50 noble public defenders learn more about DUI defense, we are, by extension, helping many more innocent people who have been wrongly accused of DUI.
For more information on the PADDDA and its educational programs, please contact us at info@paddda.com.