If you are a Pennsylvania CDL Driver who has been charged with a DUI, you are in serious threat of losing your job. Call 1-866-MCSHANE now for a free case review. We have the knowledge and experience you need to defend your case and protect your future. No one can match our training and expertise in CDL cases.
Every Friday we take a look at some of the most commonly asked questions about Pennsylvania DUI so we can clear up any misconceptions and provide you with the most up-to-date and accurate information about Pennsylvania DUI laws and related topics. Today:
Dear Pennsylvania DUI Lawyer,

I am a CDL truck driver licensed in here in Pennsylvania. I was pulled over in York County and charged with a DUI when I wasn't in my commercial vehicle even though my BAC was only .09. I have never been charged with a crime before. Will this DUI effect my Pennsylvania CDL license?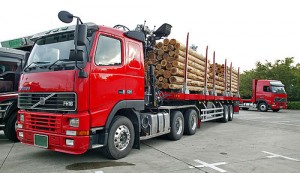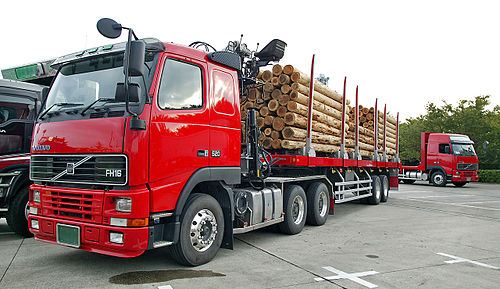 Simply put, if you are convicted of this charge, you are in a lot of trouble. The way the current DUI laws are structured in Pennsylvania, CDL Drivers Face the Harshest Penalties for a Pennsylvania DUI. Here are some important points for you to keep in mind:
Under Pennsylvania DUI Law, it is irrelevant to a CDL license holder if the DUI occurred in a commercial vehicle or in a personal vehicle. The limits, laws and penalties remain the same. However, the consequences are worse.
Normally, the per se rate for a Pennsylvania DUI is .08. However, for a CDL driver while in his/her commercial vehicle, the per se rate is .04. Furthermore, a BAC between .04 and .159 is treated as a "High Rate" DUI which is the second tier, normally for those who have a BAC between .10 and .159.
In addition to the legal penalties for a Pennsylvania DUI conviction you will be facing a 1 year CDL disqualification in addition to whatever happens to your non-CDL license. If you were in your commercial vehicle and convicted of being over the limit, there is an additional one year loss of your CDL. If you were carrying hazardous substances this will increase to 3 years. For a second DUI, even if both were in your personal vehicle, for a Pennsylvania CDL driver will result in a lifetime ban.
The legal penalties for a first offense CDL DUI in Pennsylvania are:

Jail: at least 2 days up to 6 months incarceration
Fines: $500-$5,000 plus surcharges
Personal License Suspension: 12 months to your non-CDL license and longer to your CDL license
Commercial License Suspension: 12 months (3 years for hazardous substances)

For CDL Drivers, Accelerated Rehabilitative Disposition (ARD) will not reduce their CDL disqualification. Many attorneys who claim to be expert Pennsylvania DUI Lawyers advise CDL drivers to opt for the ARD program, so beware. This is bad advice; malpractice if you ask me. The only way you can avoid a CDL suspension is to fight the case and get a "not guilty" verdict or get the charges dropped.
Many trucking companies may avoid hiring your if you have a DUI on your record- and the DUI will stay on your record forever. It never goes away. Even though they will not state it outright, you can bet on having a very difficult time finding work.
I have represented many CDL drivers who were facing Pennsylvania DUI charges and have helped many of them win their cases. Each case is entirely different but you can rest assured that I have the knowledge, experience and guts to fight your case. Here are some testimonials for CDL Drivers I represented on various Pennsylvania DUI charges:
Justin McShane represented me in February 2009 before Judge Evans on a DUI case. He and his team got me a complete and total not guilty victory. It was awesome! I am a CDL truck driver and if I had even an ARD that means I would have lost my job, my house and everything. Thanks Justin. You guys are AWESOME!
Dear Justin,

I want to sincerely thank you for your incredible honesty, integrity, and professionalism in the case of my DUI back in February, 2009.

After my arrest on December 29, 2007 you have given my case the care and respect beyond what any other attorney wanted to give me. After the initial meeting with you I was impressed so much that I actually could not believe what I was hearing. You described how you would go about handling my case and described to me what no other attorney could describe because of their lack of knowledge and experience in this field. I had sat down with two other attorney's in the DUI field and came out in a very depressed state. The first attorney told me to just plead guilty, the other attorney said for $500 he would take care of my case. He never said exactly how or what he would do for me.

When I sat down with you Mr. McShane you told me how this was my livelyhood, I realize even more today how important it was, I could never have worked with another trucking company or any other job of any meaning if I would have been convicted of DUI, for that matter I would had lost my job of $23 per hour driving truck. It was your persistence and determination to see to that I was found NOT GUILTY. I had been to the Dauphin County Courthouse over 7 times, due to the fact that the police department would not bring evidence and or police officers who were required to appear and either or the evidence or the police officers would not show up. If it weren't for your persistence in filing motions in the court for this evidence and or police officers named this case would have went to trial and I would have been found GUILTY. Many times I was about to give up when you explained to me that could give up, but that you had felt had a solid case and if I did what you had asked of me that you felt with an 80 to 90% confidence, I would be found NOT GUILTY.

Your professionalism, knowledge of all the equipment involved in a DUI, your expert witnesses, and the handling of the entire case is something to be added to the law books. In fact I think it was mentioned that this case is a break through in many way's and that it will go down in case law? I have even went under my name in [Google] and have found the case.

I have not thanked you enough and I cannot thank you enough or express my deepest thanks not only to you, but to your entire staff! The professionalism, knowledge, experience and caring of your staff is second to none!
If you are in Harrisburg, York or anywhere in central Pennsylvania and need an expert Pennsylvania DUI Lawyer to represent your Pennsylvania CDL DUI case, please call 1-866-MCSHANE for a free consultation.
If you would like to ask a question, please submit it via the contact us link.