Every Friday we take a look at some of the most commonly asked questions about Pennsylvania DUI so we can clear up any misconceptions and provide you with the most up-to-date and accurate information about Pennsylvania DUI laws and related topics. Today:
Dear Pennsylvania DUI Lawyer,

Do your lawyers really take DUI cases all the way to a jury trial?  The reason I ask is because out of all of the lawyers I have asked in the Harrisburg area, you are one of the few that actually do this.

-Adrian, Harrisburg Pennsylvania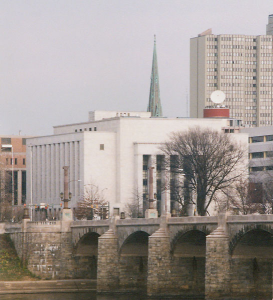 At The McShane Firm all of our lawyers regularly take Pennsylvania DUI cases to trial.  It is our goal to use every legal avenue allowed to vigorously defend your case.  One of the rights that we are allowed under the constitution is the right to a trial.
Please keep in mind, each case is inherently different and there is no "magic potion" to solve all DUI cases.  Based on our experience and knowledge our highly qualified DUI lawyers will try to get the best resolution possible for your case.  If that resolution is available at an earlier stage, we will advise you on that and if not we are ready take a DUI case to trial.  We are not afraid of doing that.
It has become a rare practice amongst Pennsylvania DUI Lawyers to actually take DUI cases to trial.  The underlying reason is that most attorneys handling DUI cases are what I call DUI Dumptrucks.  They take on as many cases as they can and try to process them as quickly as possible often recommending a high number of guilty pleas without ever filing a motion, getting discovery or exercising any type of due diligence.  They dump the case, just like a dumptruck dumps its load.
At The McShane Firm we are different.  We are true trial lawyers. We handle each case whether it's a first time DUI or a DUI homicide with the utmost care and attention because we understand how important the outcome of this case is for you.  You will never find us under-prepared or lost for answers because we spend countless hours honing our skills in advanced DUI training seminars.  We go to all these lengths to make sure we offer you the best possible defense for your case.  We are at home in the courtroom and to the best of my knowledge, no law firm in central Pennsylvania takes as many DUI cases to trial as The McShane Firm.
If you would like to ask a question, please submit it via the contact us link.