This page contains information about DUI checkpoints in 2011.  If you are looking for Pennsylvania DUI checkpoints for Labor Day 2012, click here.
CHECK BACK HERE FOR SUNDAY NIGHT ROADBLOCKS
FROM SATURDAY NIGHT
There is a DUI roadblock at

Nottingham Fire Department, 3420 Street Road, Bensalem, Pa 19020

Pittsburgh DUI roadblock spotted near or on the Birmingham Bridge: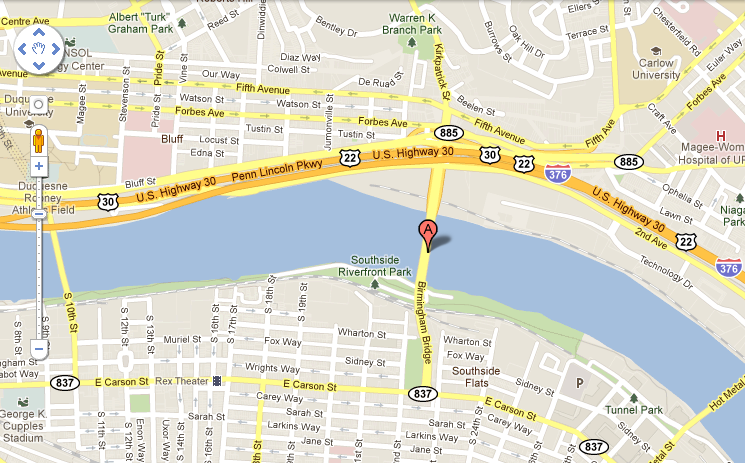 Another report of a major DUI checkpoint in Pittsburgh with rows of officers set up headed into the Waterfront from Southside on Eighth Ave
There is another report of one near The Bermuda Triangle at 2150 Freeport Rd New Kensington
______________________________________________
In the interest of protecting drivers across Pennsylvania from the humiliation and the threat of false arrest, we have created this DUI checkpoint thread for Labor Day Weekend.
If you come across any DUI checkpoints please post the information in the comments below.  Remember to include the location, date and time to help others.  If you do run into a DUI checkpoint please follow our guide to protect you from a false DUI arrest.
Remember to share this page with your friends on Facebook, Twitter, etc. using the easy bookmarks below.
DUI Checkpoints in PA for Labor Day Weekend:
Allegheny County
The South Hills DUI Task Force, in conjunction with the West Homestead Police Department, will be conducting a DUI sobriety checkpoint in West Homestead this weekend.
Bucks County
Bensalem police are conducting a DUI checkpoint on Street Road Friday night.
Montgomery County
DUI checkpoint on Sumneytown Pike in Lower Salford and Main Street in Pennsburg borough this weekend.
Mercer County
Starting Friday, at a location to be determined in Hermitage, the task force will hold sobriety checkpoints to check for impaired drivers.
North Central PA
Sobriety checkpoints and roving DUI patrols will be conducted through Tuesday on Routes 61, 183, 901, 209, 1006, 309, 443, 895, 125,25, 924, and 54.
Pittsburgh
DUI checkpoint from from 11 p.m. to 4 a.m. starting Friday night in the South Hills and West End sections of the city, the bureau said in a statement issued Monday.