We all want to trust the police and see them as upright protectors of justice. While many police officers are very professional and take their responsibility very seriously, there are others who are corrupt and use unscrupulous tactics that harm the common citizen.
Bad cops exist everywhere and there is no shortage of them in Pennsylvania. Some of them will even go as far as to lie under oath: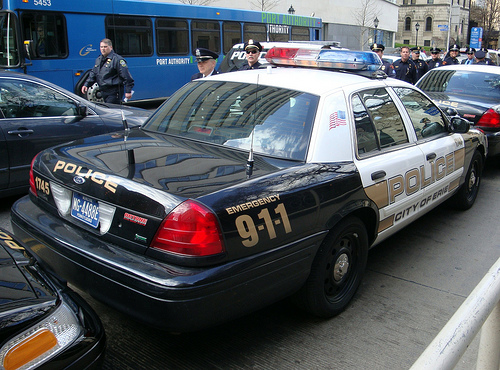 HERMITAGE — As a citizen, Raymond Bogaty wants to believe the police.

"We all want to believe the police," he said.

But, as Mercer County Public Defender, Bogaty has occasionally suspected that a story told by a policeman has not been the whole truth.

"I've been doing this for 37 years," he said. "You always have concerns about truthfulness. You, at times, suspect the truth is not being told."

Still, it's rare to catch a policeman in a lie, or to get an admission that someone has lied, he said.

That unusual event occurred Tuesday when Mercer County District Attorney Robert G. Kochems and Hermitage Police Chief Patrick B. McElhinny released statements saying that Hermitage patrolman Dennis Best had admitted lying under oath in a 2008 case.
Criminal justice is intrinsically a human endeavor and due to the lack of transparency and oversight when it comes to the police, the situation is ripe for honest mistakes, purposeful and conscious misleading actions (lies) and even corruption.  This can lead to false conviction if we do not successfully expose the lies and mistakes in the police officer's account.  This is why it is important to have an attorney who had trial experience in DUI cases and who has the guts to cross-examine the police.
If you feel the police have violated your rights call The McShane Firm to protect your freedom and liberty. Call 1-866-MCSHANE.