As a DUI attorney who has fought cases all over Pennsylvania, I have seen way too many cases where the police have wrongfully arrested people all in the name of the "War on DUI."  I have seen people with cerebral palsy, cyclic vomiting syndrome, diabetes and even people driving horse buggies wrongfully arrested for DUI and now this: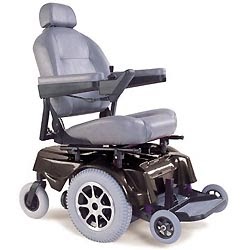 Middlesex Township police have charged a woman riding a motorized wheelchair with driving under the influence of alcohol following an incident early this morning. Police said Connie Lebo, 63, was riding around the Country Manor mobile home park while intoxicated. While the park is private property, police have an agreement with the owner to enforce traffic laws there.

Police said they first received a report of a woman crawling around a yard in the mobile home park at 4:23 a.m. When they arrived, Lebo was sitting in her motorized wheelchair and appeared drunk, police said. She told the police she had crashed the wheelchair, police said.

Her blood alcohol level was .16, twice the legal limit for driving, police said.

Police said it is rare to charge someone in a wheelchair with DUI, but they have charged people riding bicycles, horses and lawnmowers.
While some people might find this funny, or file this under "odd news," this story represents a real life person, who can't walk, getting wrongfully victimized by the police. It is a remarkable lack of common sense and decency. She has been humiliated and must now pay high legal fees to defend her name because some cop charged her with a DUI. If she was truly publicly intoxicated or causing a nuisance, then there are laws associated with that type of violation, but riding a motorized wheelchair should never be a DUI.
While people may poke fun at cases like these, it is a sad commentary on what our society has come to in the name of DUI enforcement.  Pennsylvania has become a police state and where cops can violate your civil rights without any retribution; that's not very funny.