Many of us as kids read Rudyard Kipling's masterpiece The Jungle Book.  While the adventurous themes in the story appeal to young readers, Kipling also uses these stories as a platform to share his profound social commentary.  He touches on many subjects, including criminal law: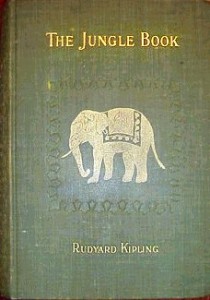 "What says the Law of the Jungle, Baloo?"

Baloo did not wish to bring Mowgli into any more trouble, but he could not tamper with the Law, so he mumbled: "Sorrow never stays punishment. But remember, Bagheera, he is very little."

"I will remember. But he has done mischief, and blows must be dealt now. Mowgli, hast thou anything to say?"

"Nothing. I did wrong. Baloo and thou are wounded. It is just."

Bagheera gave him half a dozen love-taps from a panther's point of view (they would hardly have waked one of his own cubs), but for a seven-year-old boy they amounted to as severe a beating as you could wish to avoid. When it was all over Mowgli sneezed, and picked himself up without a word.

"Now," said Bagheera, "jump on my back, Little Brother, and we will go home."

One of the beauties of Jungle Law is that punishment settles all scores. There is no nagging afterward.
Isn't that how it is supposed to be? A person commits a crime, expresses remorse, pays their debt to society and moves forward with their life. Unfortunately, such purity seems to only exist in the jungle- not in real life.
For example, when someone is convicted for a DUI, not only do they face heavy fines, license suspension and jail time, they also face a lifetime of pain and humiliation because the crime stays on their criminal history forever—-even if they maintain an exemplary record afterwards.  It will likely mean that they will lose their job. That loss of income will affect their ability to travel, rent a car, raise their insurance rates and disqualify them from certain jobs likely forever.
It's quite ironic how, in our rush to judgment, we forget that we all make mistakes and deserve second chances.  Maybe as a civilization, we need to take lesson from the laws of the jungle.