With schools and colleges off for the summer, teenagers spend a lot of their free time on the road.  As part of our series "Summertime – DUI Time."  We take a closer look at Underage (Under 21) DUI in PA.
If you are between the ages of 18 and 21, and convicted of a DUI, it can truly change your life.  On top of the legal penalties,  there are many other consequences which can jeopardize your future.
The Legal Penalties for an Underage DUI in Pennsylvania
1st Offense
2nd Offense
3rd Offense

Prison Sentence from 2 days up to 6 months
12 month license suspension
$500-$5,000 fine

Prison Sentence from 30 days up to 6 months
12 month license suspension
$750-$5,000 fine

Misdemeanor of the first degree

Prison Sentence from 90 days up to 5 years
18 month license suspension
$1,500-$10,000 fine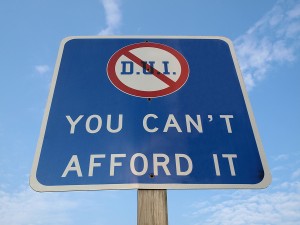 Additional Consequences for an Underage DUI
In addition to the penalties listed above, a DUI conviction carries a number of consequences that can be crippling for a young adult.  Some of these are:
Potential loss of scholarships: Depending on the student's disciplinary history, some universities and programs may move to revoke a student's scholarship due to a DUI conviction
Effect on work attendance: A license suspension may make it very difficult to get to work and this may cause a company to terminate the employee.
Auto Insurance Coverage May be Denied: Depending on their driving history, auto insurance companies may deny coverage to a young person convicted of a DUI.
May be Denied Employment: Since a DUI convicted will show up on background checks, employers will see it and may choose to overlook that candidate in favor of someone with a clean criminal history.  This may make it very difficult to get a foot in the door at a good company and can stunt one's professional growth.
A DUI conviction will remain on your criminal history forever.  Only a pardon from the Governor or President can remove it.
As you can see, the consequences of an Under 21 DUI are very severe.  Not only will a young person be facing criminal penalties, they will also face many life altering consequences which may dull an otherwise brilliant future- all because of one mistake.  This is why it is highly advised that anyone facing an underage DUI contact a qualified DUI lawyer who is  experienced in dealing with these types of cases.
For a free consultation, please call 1-866-MCSHANE.