For a person charged with a DUI, selecting the right lawyer is the most important choice they can make.
In my travels across Pennsylvania and across the country, I have noticed a huge difference in the approach that attorneys take in handling DUI cases: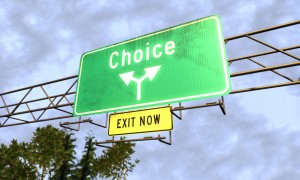 There is one group which rigorously prepares and defends DUI cases utilizing superior knowledge of science, trial skills, and the law.  They have answers and a clear plan of action, even at the initial consultation.  These lawyers custom-tailor each case based on the facts and evidence and focus on protecting the rights of their clients.  Theses attorneys usually take on a limited number of clients so that they can devote all of the attention needed into correctly preparing each case.  These lawyers are ready to take DUI cases to trial and do so on a regular basis.
The second group tries to process as many cases as possible.  They do not have scientific knowledge of DUI and do not have real answers or a plan of action other than to give up and plead guilty.  These lawyers offer cookie-cutter answers and try to fit all of their clients into their own economic benefit which is to close out the case fast and move on to the next case.  These attorneys try to grab as many cases as possible and try to finish the cases as quickly as possible.  These attorneys do not take cases to trial, they just push people into the meat grinder of our justice system where their lives are all chewed up.
As you can expect, the results are completely different.  The first group regularly win cases and protect their clients.  The second group quickly plead guilty.
Now the choice is yours.  Do you want to give yourself a chance at winning your DUI case or do you want to plead guilty?
If you want to fight- call 1-866-MCSHANE and find out how we can help!