I have worked with a number of lawyers and have met many more in the advanced training seminars I attend and lecture at.  One of the very best DUI lawyers I know is attorney Josh Lee of Ward & Lee in Vinita, Oklahoma.  Attorney Lee is a dedicated attorney who uses his vast knowledge of forensic science to successfully defend citizens accused of DUI.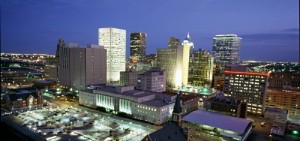 I have had the opportunity to work with Attorney Lee on a number of scientific papers and have witnessed first hand the depth of knowledge he possesses and the passion he has for fighting for his clients.  He regularly takes DUI cases to trial and is an expert cross-examiner who thoroughly investigates every piece of evidence the prosecution tries to bring to court. He is close personal friends of Terry MacCarthy, widely considered one of the best cross-examiners in the country.
Attorney Lee is an active member of the National College for DUI Defense and is the Co-chair of the Forensic Science Committee of the Chemistry & the Law Division of the American Chemical Society along with myself.
If you are faced with a DUI in eastern Oklahoma make the right call and contact Attorney Josh Lee.  You can visit his website and his blog.
If you are looking for a Pennsylvania DUI lawyer who will fight for you, please call 1-866-MCSHANE.