Recently, a police officer in Florida was arrested for fabricating evidence in DUI cases.  I say: It's about time!
FL Highway Patrol Trooper, Scott Kuntsmann, arrested for fabricating arrest reports

…

Following an investigation by the Florida Department of Highway Safety and Motor Vehicles, it was determined Kunstmann not only fabricated arrest records, but also was untruthful during deposition.

He was arrested for perjury, and subsequently relieved of duty.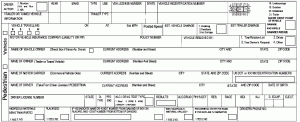 Cops lying is unfortunately common. Cops having to face consequences for their lying is not.
In my work as a DUI attorney in Harrisburg PA, I have worked on numerous cases where the testimony of the officer or the police reports were not at all consistent with the dash camera videos or with the testimony of other witnesses. (See Cops Oppose Anti-lying policy)
This is why it is important that you hire an attorney who will thoroughly investigate your case and fight the charges against you with the truth.
At The McShane Firm we have a unique approach to protecting your rights:
We regularly take cases to trial.
We cross-examine the police.
We make sure to get the dash cam video.
We have an in-house private investigator to uncover evidence the police may try to hide.
We are the only DUI firm in Central Pennsylvania that goes to these lengths.
If you have a DUI charge in Pennsylvania, please call 1-866-MCSHANE to learn more about how to protect your rights.