When we started Pennsylvania DUI Blog, our goal was to present an alternative and balanced view as opposed to the propaganda being pushed by  powerful DUI lobbies who are infringing on our rights and to try to combat the often lamented adage that "there is a DUI exception to the Constitution."  Our goal is to inform you about this and present the balanced truth.  To date, we have published close to 250 posts about PA DUI laws, lawyers, testing and pretty much everything that has to do with DUI in PA.  Our real success, however, lies in the number of loyal readers who frequent our site.  We wholeheartedly thank you for spending some of your time here and hope you have found this blog informative and  useful.
As 2011 rolls in, I thought it would be a good idea to take a look back at the best posts over the past year.  So here we go:
Avvo.com is a great resource for clients looking for a lawyer.  It is simple and offers a great deal of information that makes comparing lawyers easy.  One of the features of the site allows users to ask legal questions and lawyers to post their answers.  A person accused of a DUI in Harrisburg posted a question and a funny thing happened,  four DUI lawyers from across the country answered the question and they all recommended that the client contact Harrisburg DUI Attorney Justin McShane.
Endorsements from other DUI lawyers is one of the highest forms of praise and recognition and I am thankful and honored to have reached that status in the DUI legal community.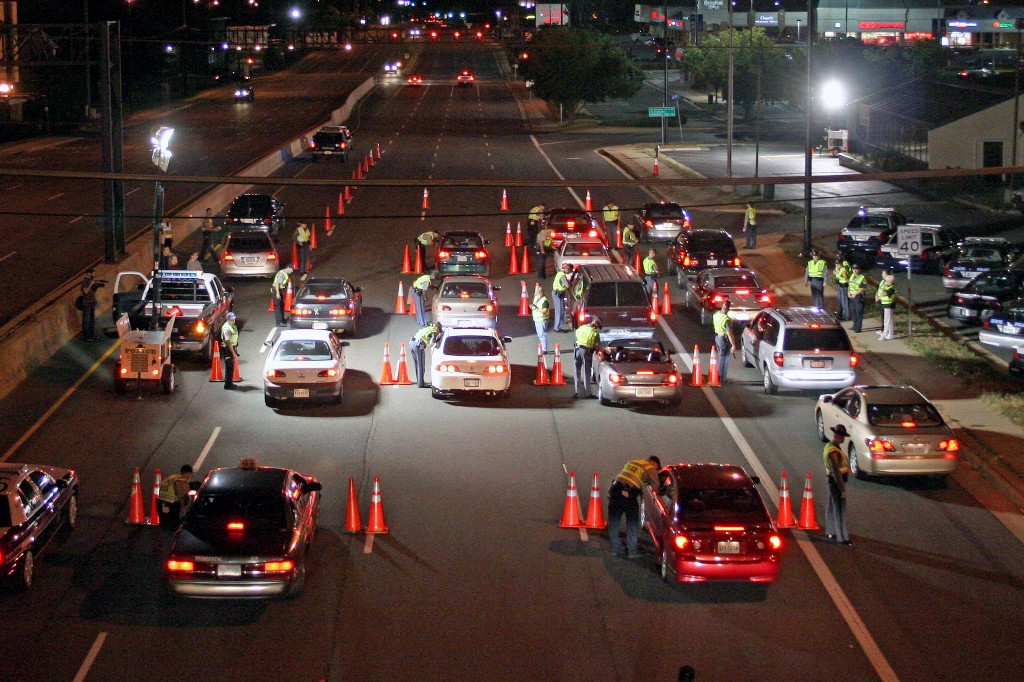 Pennsylvania is slowly becoming a police state and the average citizen is totally unaware of this even as he/she drives through a DUI checkpoint. Pennsylvania state and local police use these DUI checkpoints to literally stop people to see if they are a criminal or not.  This is a highly unlawful violation of the Fourth Amendment which outlaws random search and seizure.  The US Supreme Court has ruled that DUI checkpoints are legal to combat the DUI problem but the reality is that the majority of people arrested are for non-DUI violations. Instead of doing actual investigations and police work,  police can easily set up DUI roadblocks wherever they like and violate all of our rights.
The National College of DUI Defense (NCDD) is the only organization recognized by the American Bar Association (ABA) to offer Board Certification in DUI Defense.  From the NCDD website:
In an effort to assist the public in recognizing lawyers who focus their practice on defending those accused of DUI and who have demonstrated their competence to do so, the Board of Regents certified its first lawyers in 1999. In 2003 the American Bar Association recognized DUI Defense Law as a legal specialty area of practice, and the following year the ABA accredited the College to certify lawyers in the DUI Defense Law specialty area. The NCDD is presently the only organization accredited by the ABA in this specialty field.
It is only fitting that Justin McShane is the first and only attorney in Pennsylvania who is Board Certified in DUI Defense Law.  This is a very important certification that is only issued after a rigorous examination process and recognizes my knowledge and expertise in the field.
The Supreme Court of the United States only hears a limited number of cases each year and  it only selects those cases which have important legal issues that needs to be resolved.  Recently, the National College for DUI Defense and National Association for Criminal Defense Lawyers jointly filed an amicus brief in the case of Bullcoming v. New Mexico with the Supreme Court of the United States and I was listed an official co-author of the filing.
The issue in this case is whether the Confrontation Clause permits the prosecution to introduce testimonial statements of a non-testifying forensic analyst through the in-court testimony of a supervisor or other person who did not perform or observe the laboratory analysis described in the statements. It pits a surrogate witness against the Particular Witness Rule.
This is a very important case and the ruling can potentially change the way forensic evidence is treated in trials all over the country.
The McShane Firm is Pennsylvania's premier DUI law firm.  No one has the talented and experienced trial lawyers that we do.  This past year, all of the lawyers in the firm received accolades and certifications too numerous to mention in this post.  One of the most prominent awards was received by Attorney Tim Barrouk: being named a Rising Star by Superlawyers
online at
We will be posting the top five posts from 2010 very soon. Please take some time out to leave us some feedback.