There are close to 50,000 lawyers in Pennsylvania.  Of those, there are thousands of lawyers who are willing to represent your Pennsylvania DUI case. So how does a person with no legal background sift through all of these lawyers to find the best DUI Attorney in PA?
If you don't know what you are looking for, your never going to find it.  That is I have put together this series- to help common citizens recognize the important traits of the best DUI lawyers.  Before we get to that, we are tackling the question of Why do I need the best DUI attorney in Pennsylvania to handle my case? Last week we discussed the highly technical nature of a Pennsylvania DUI case.  Today we will deal with the question Why can't I just use a general practitioner?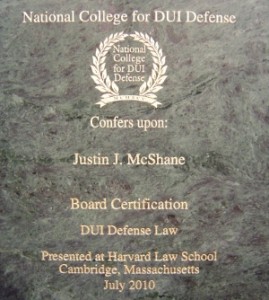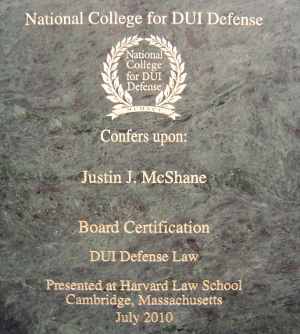 As an attorney who has studied and practiced law right here in PA, one piece of advice that I think everyone should adhere to is to take every legal matter very seriously and seek professional advice.  Whether its a traffic citation, a tax issue or a criminal matter, you will be much better off after consulting with a legal professional who is an expert in that field.  Fortunately, here in Harrisburg you have many choices as to whom you can consult with and many attorneys in the area offer free consultations.
DUI in PA is a serious criminal matter and if you are found guilty, it will have a far reaching impact on your life long after your case is over.  I discussed the severity of Pennsylvania DUI Penalties in part 1 of this series to highlight the importance of exploring all of your legal options.  Every case is different and no result is guaranteed, but one thing is for sure: You will have no chance of successfully defending your PA DUI case if you choose the wrong lawyer. This is why it is so important that you take the time to do the research and make the right choice.
Taking into account the serious penalties of a DUI conviction and the highly technical nature of  PA DUI cases, it is in your best interest to choose an attorney who devotes most of their time to DUI cases- a specialist DUI attorney.  Think of it this way, if you were facing a serious heart ailment you wouldn't visit a run of the mill "family doctor".  This type of case calls for an expert and you would search out the best cardiologist in the area.  Likewise, DUI is a serious criminal matter.  For the vast majority of my clients, this DUI accusation is the single most serious legal issue they will  ever face.  This calls for an expert DUI attorney who devotes the majority of his/her time to specializing in this filed of law.  All of the lawyers at The McShane Firm are DUI experts who spend a great deal of time attending advanced DUI seminars to study the cutting edge forensic science and legal matters related to these cases.  In fact, in this year alone, combined, we will have amassed over 1000 hours of advanced DUI training and or instructing others.  This is all part of our commitment to excellence in PA DUI Defense.  We bring this commitment and experience to every case, because you are important to us.
If you want to experience the difference live then do one simple thing.  Take advantage of the free consultations offered by other DUI lawyers in the Harrisburg area and visit us as well.  Within the first meeting you will see a level of expertise and knowledge that you can't find anywhere else.